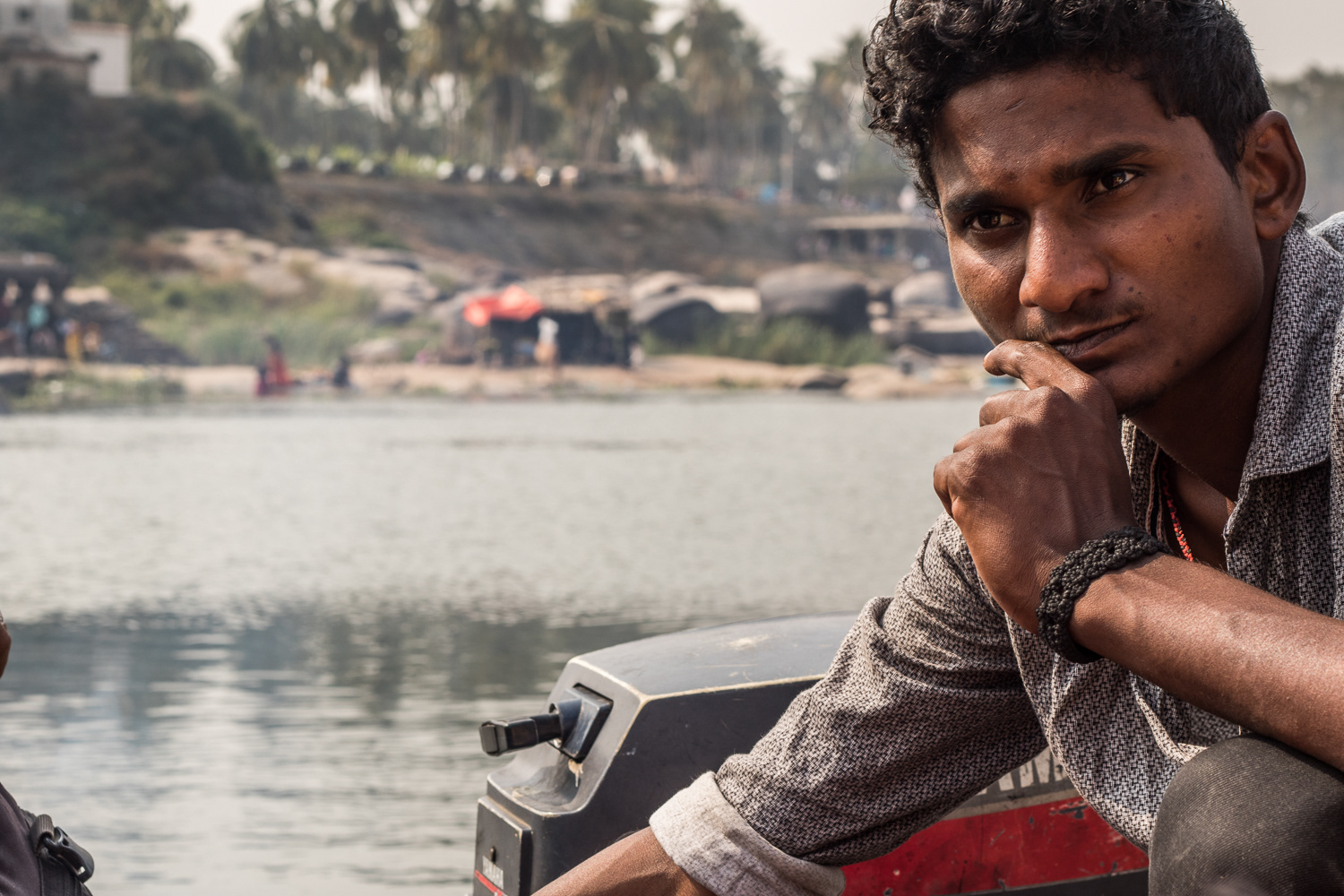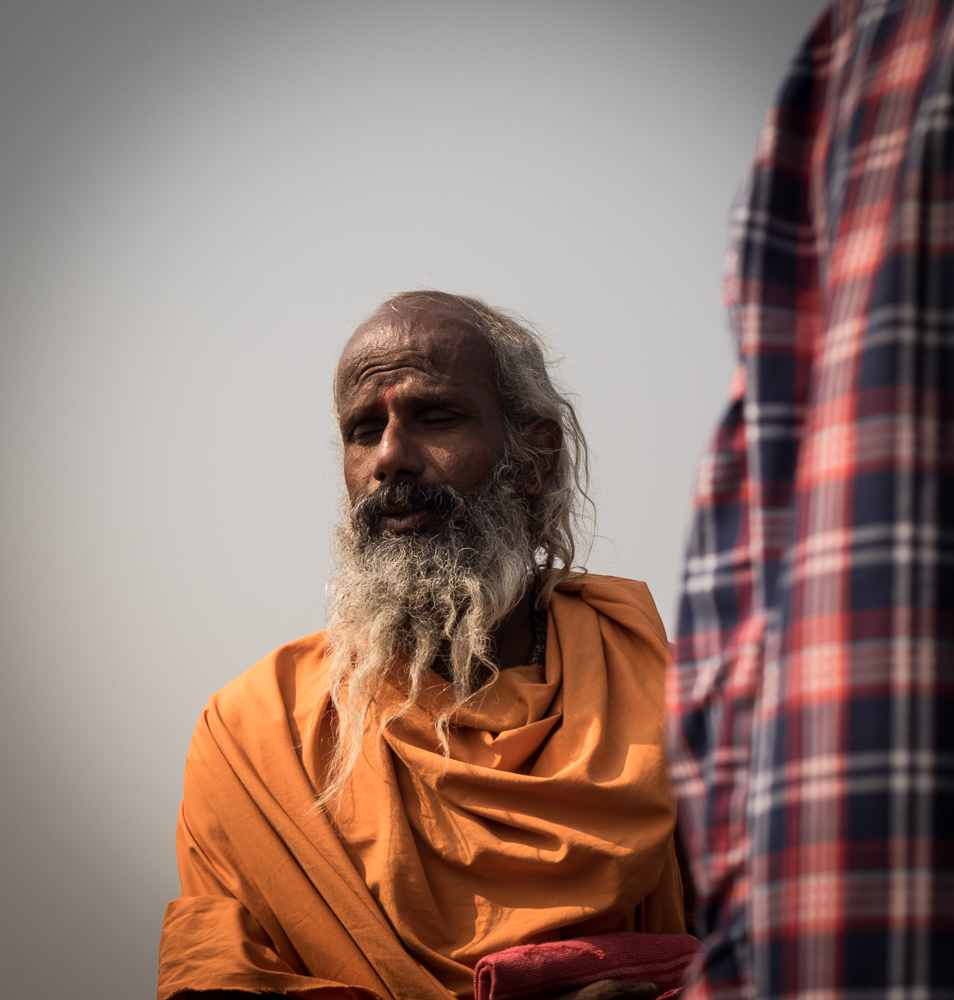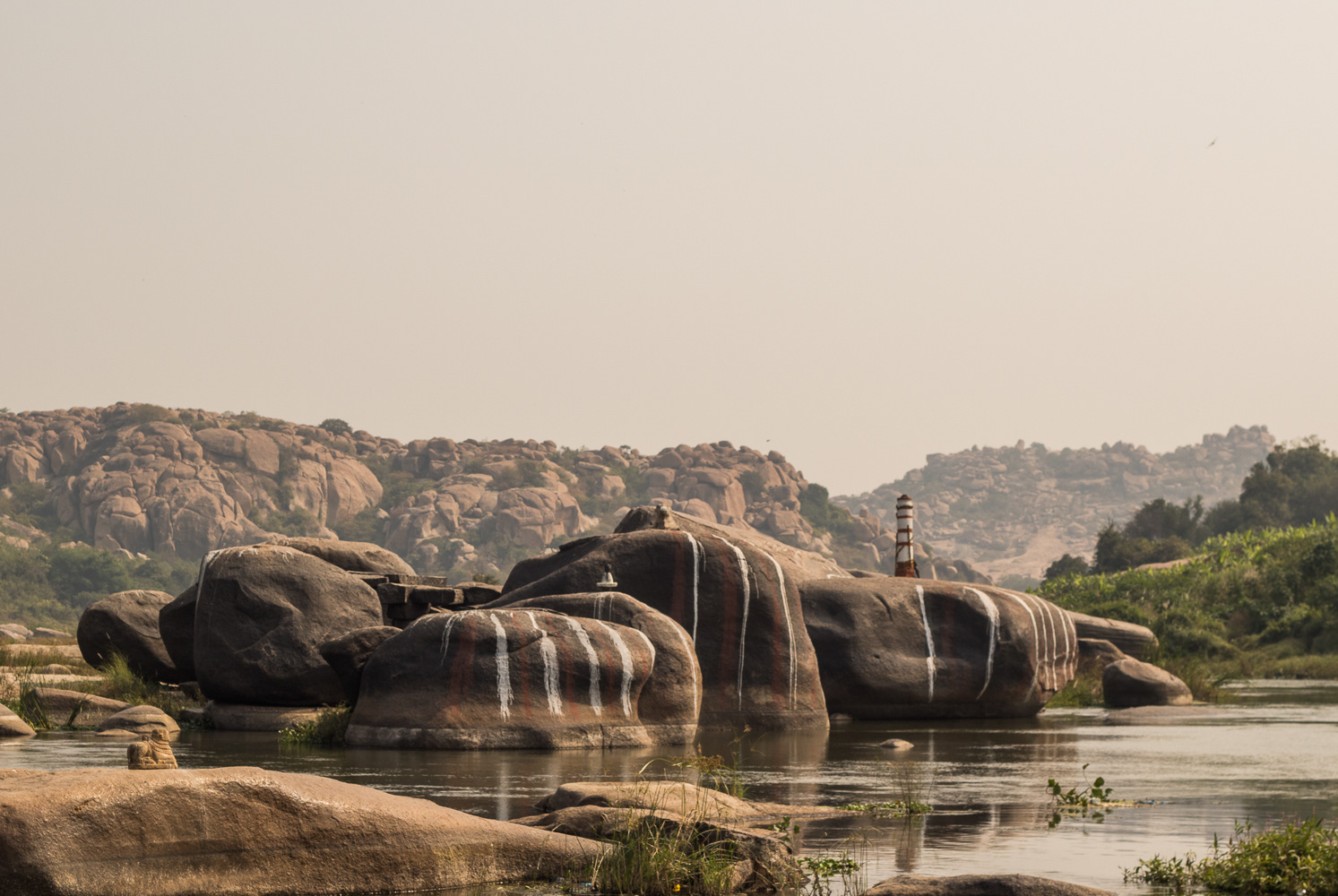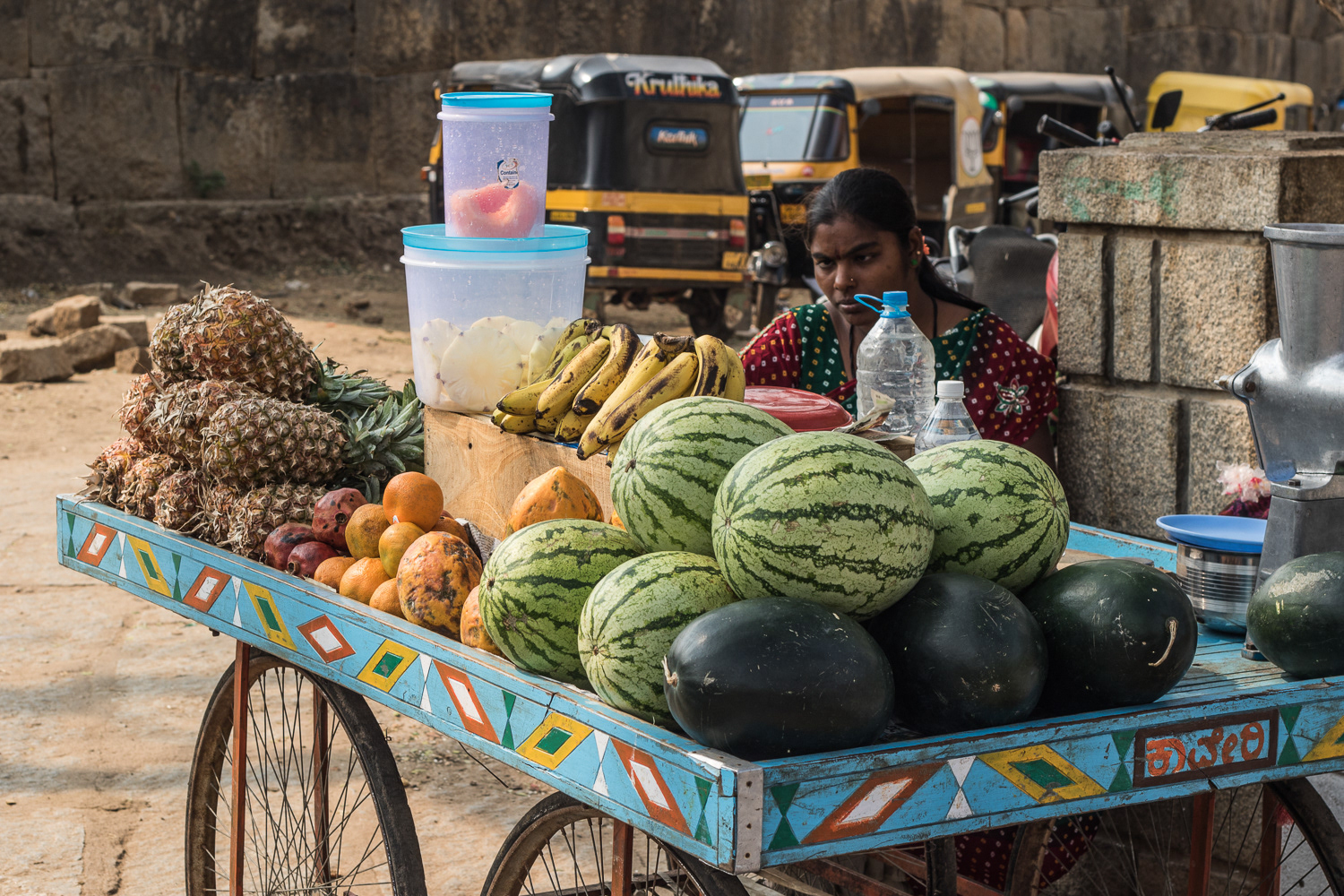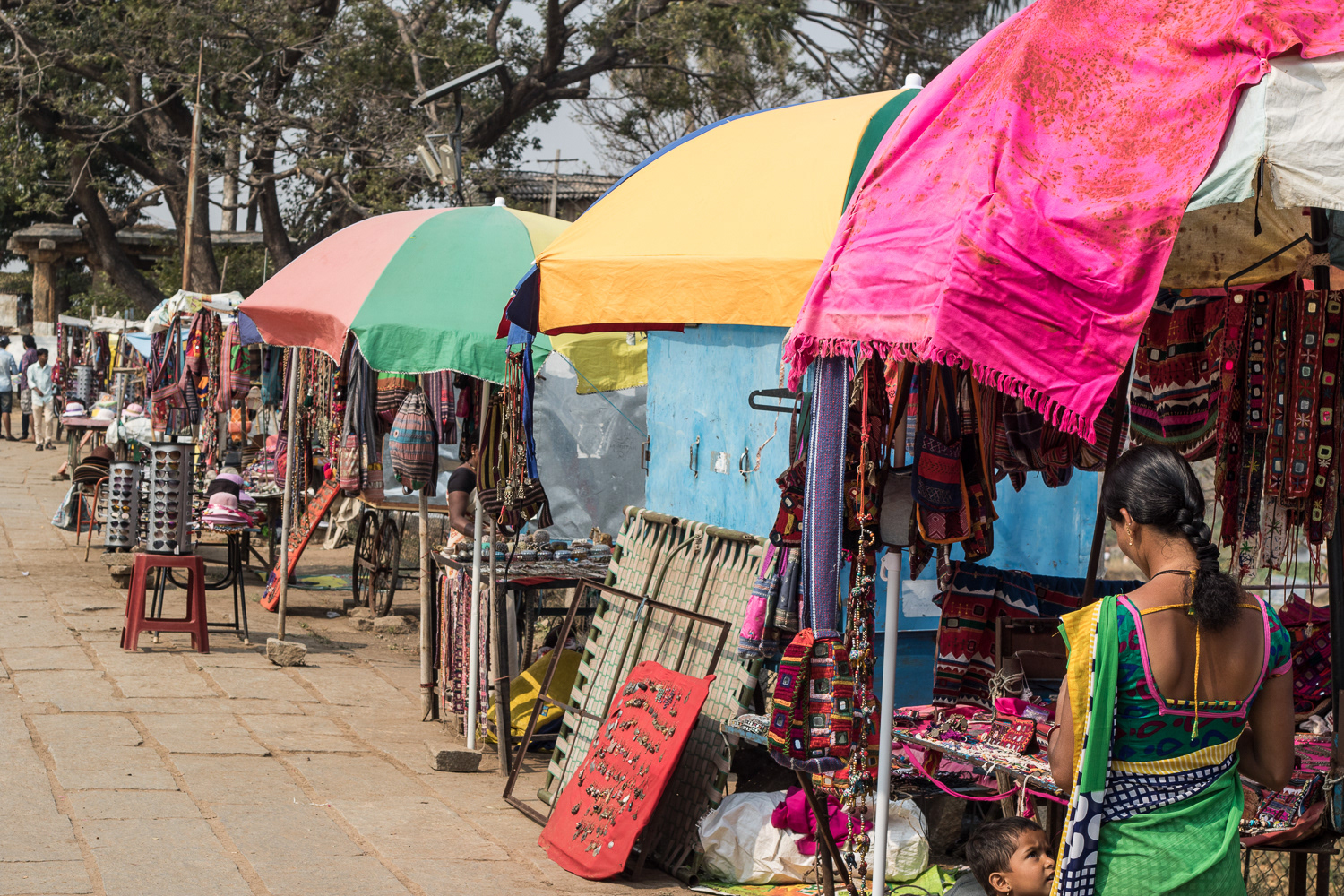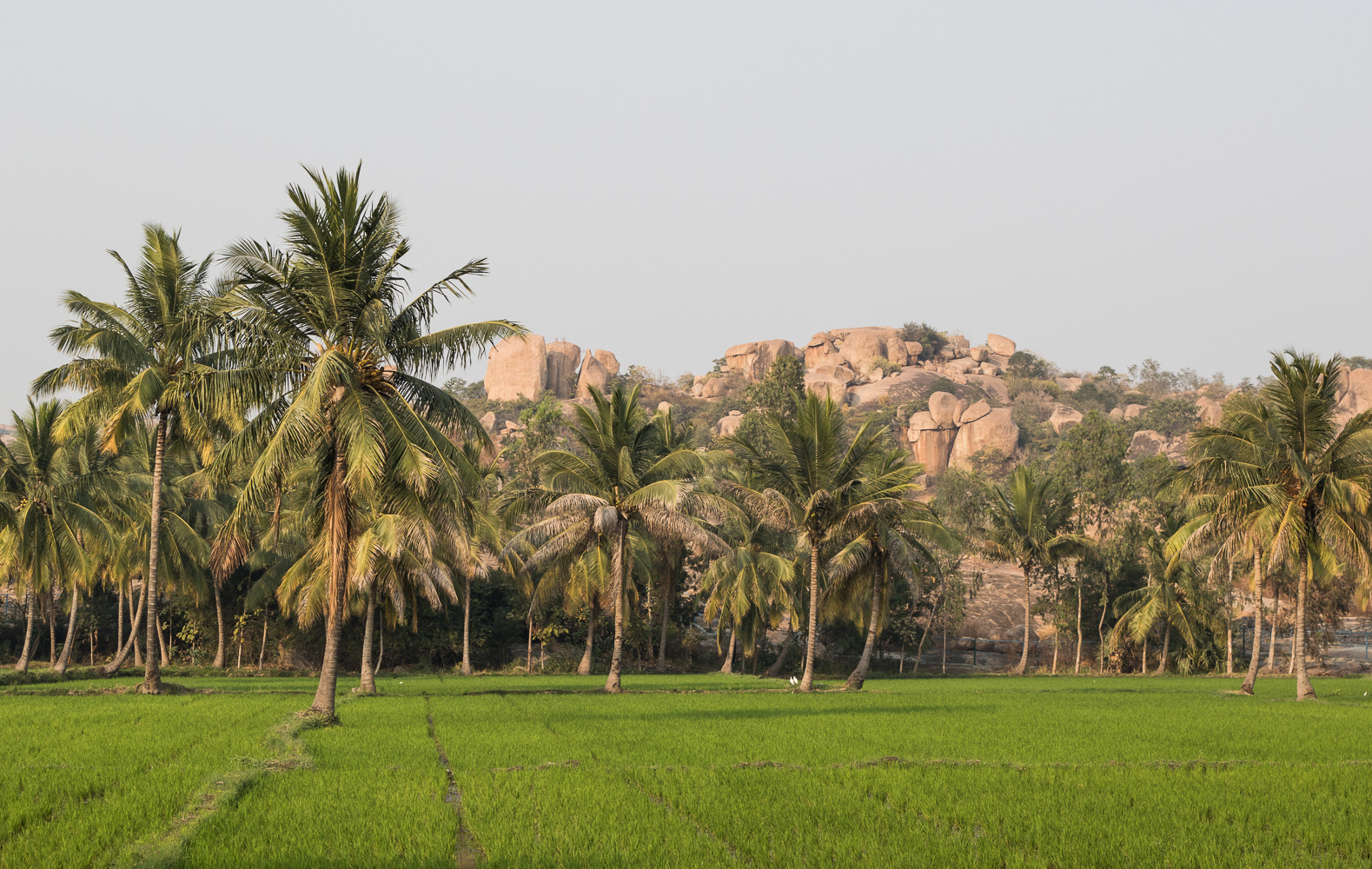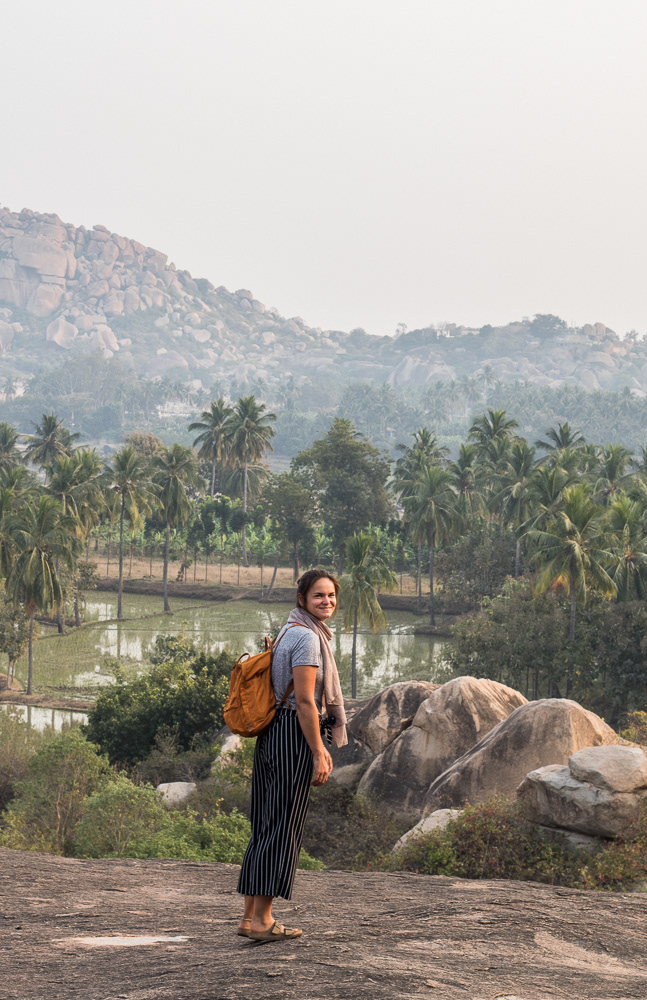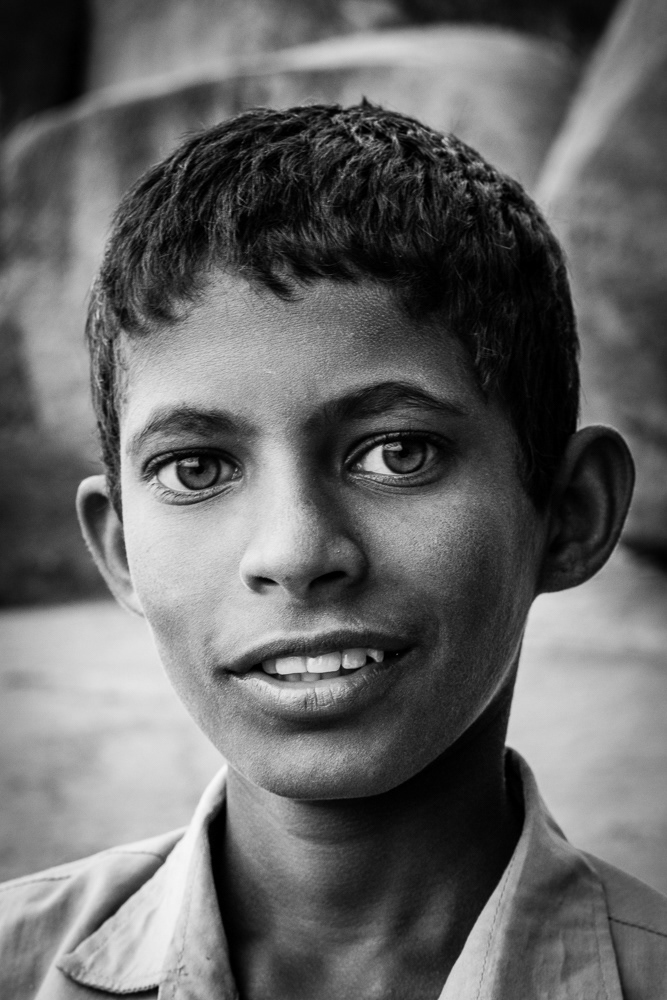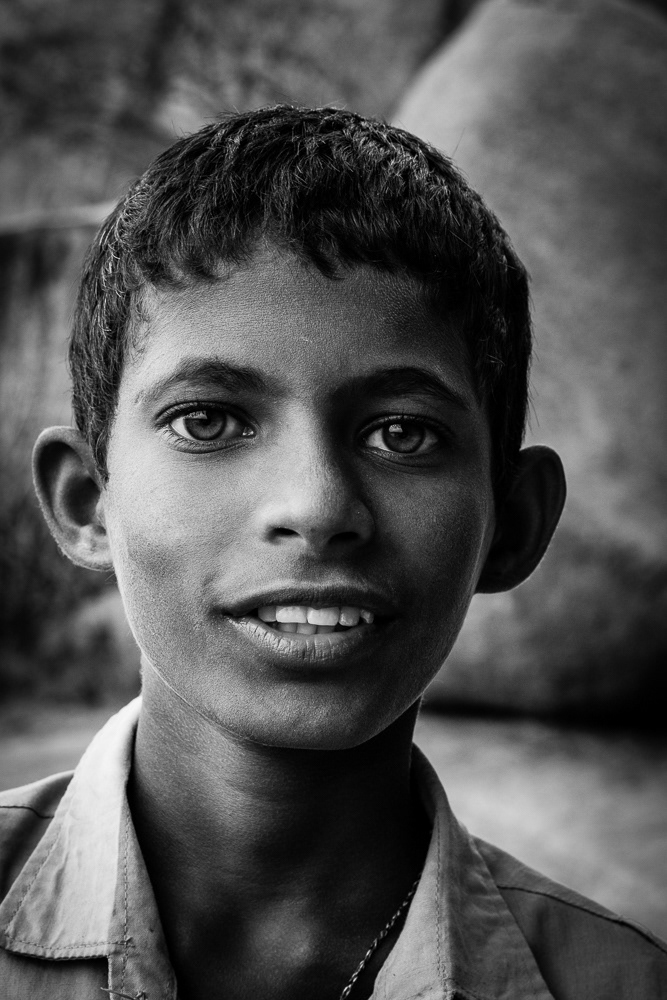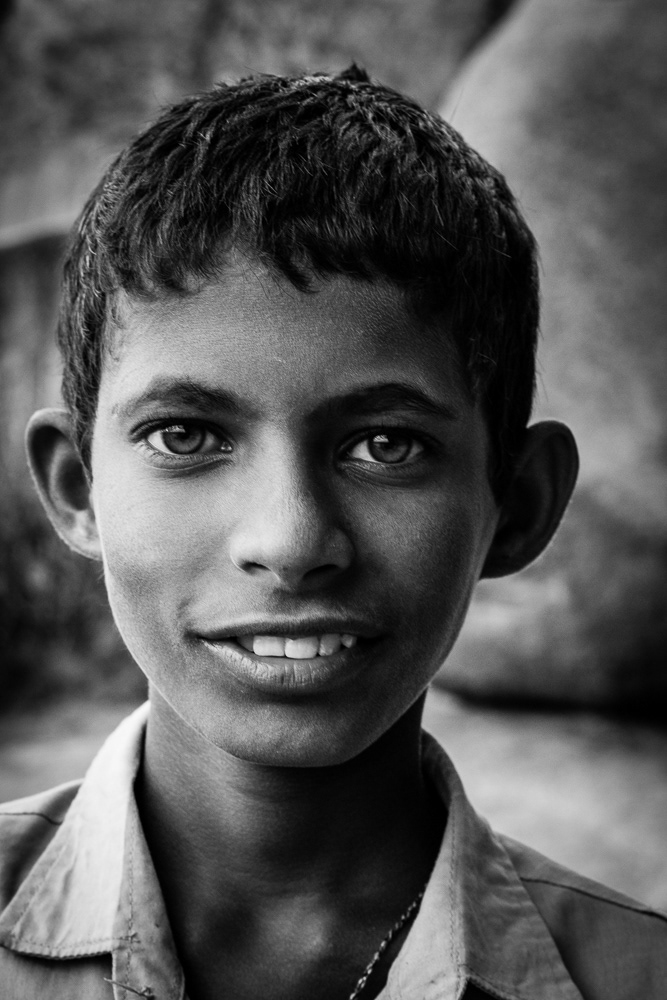 Amazing fruit and sugar cane juice stalls line the streets while rickshaws tuk around. It makes for an unmistakably Indian ambience. The landscape however, is what really stimulates the mind. The copper coloured boulders stretch as far as the eye can see. Contrasting paddy fields and tropical coconut tree's left my senses feeling beautifully confused as to where on earth I could have placed myself.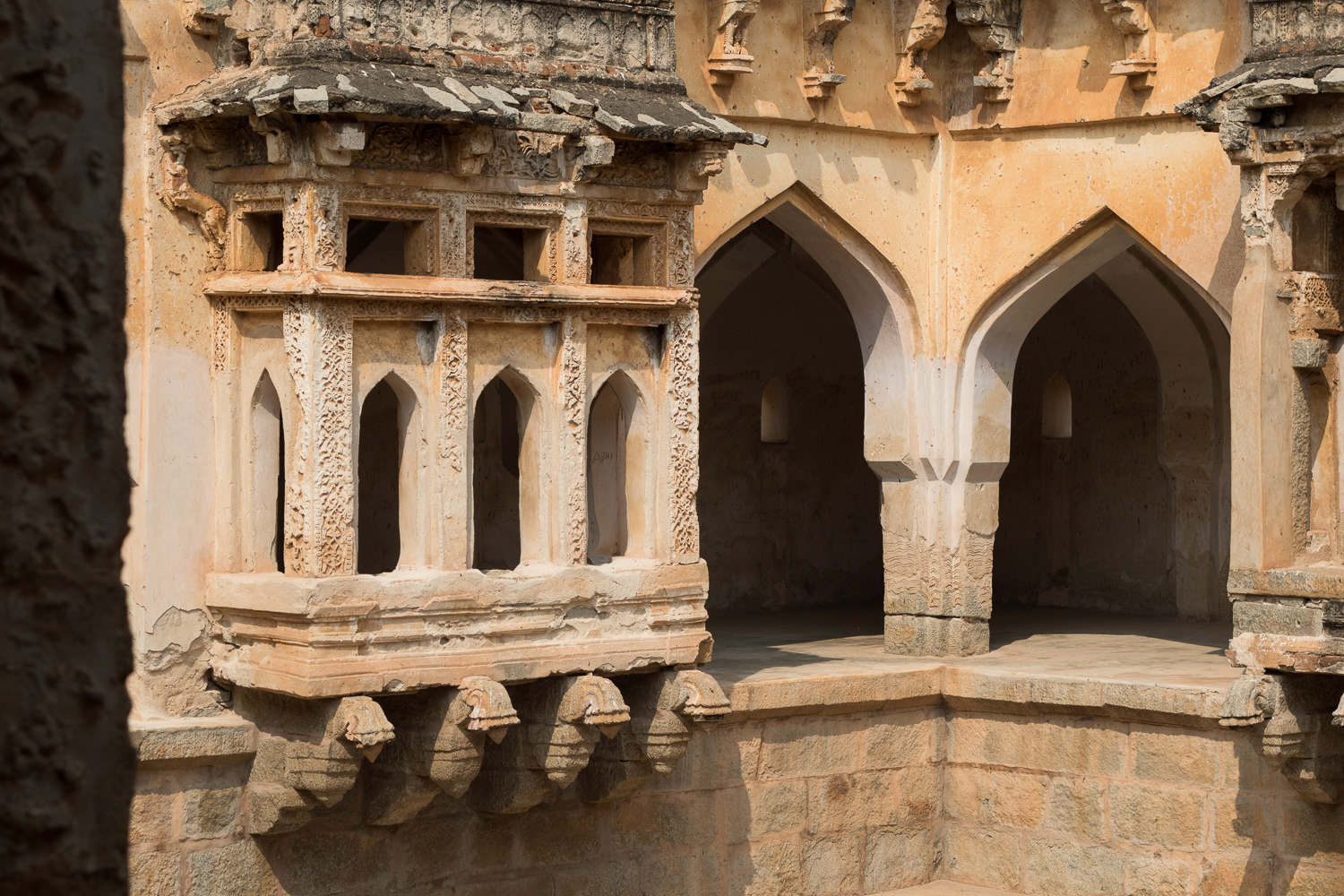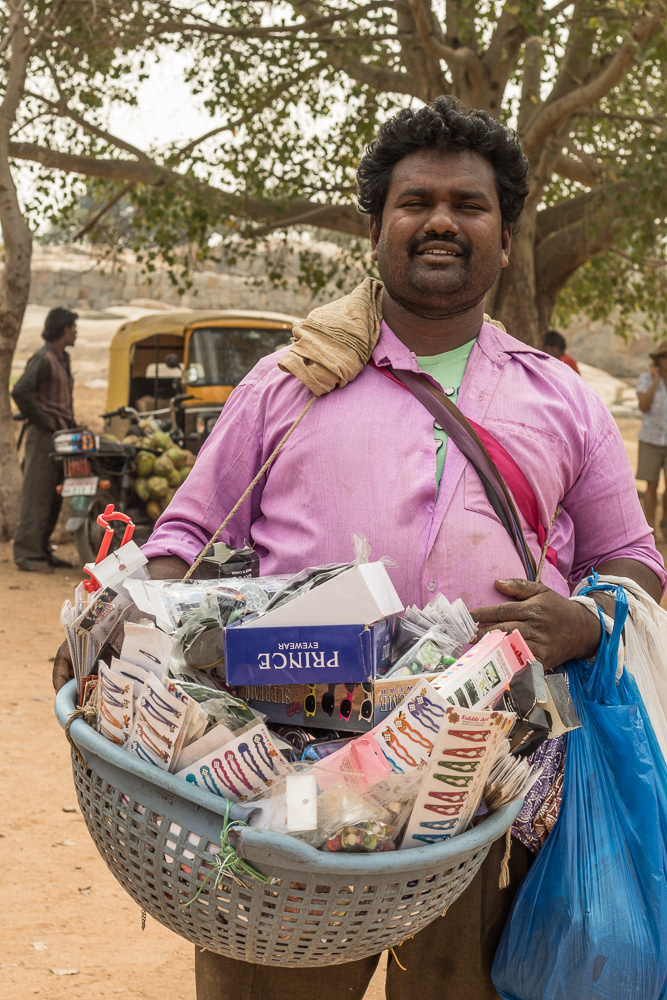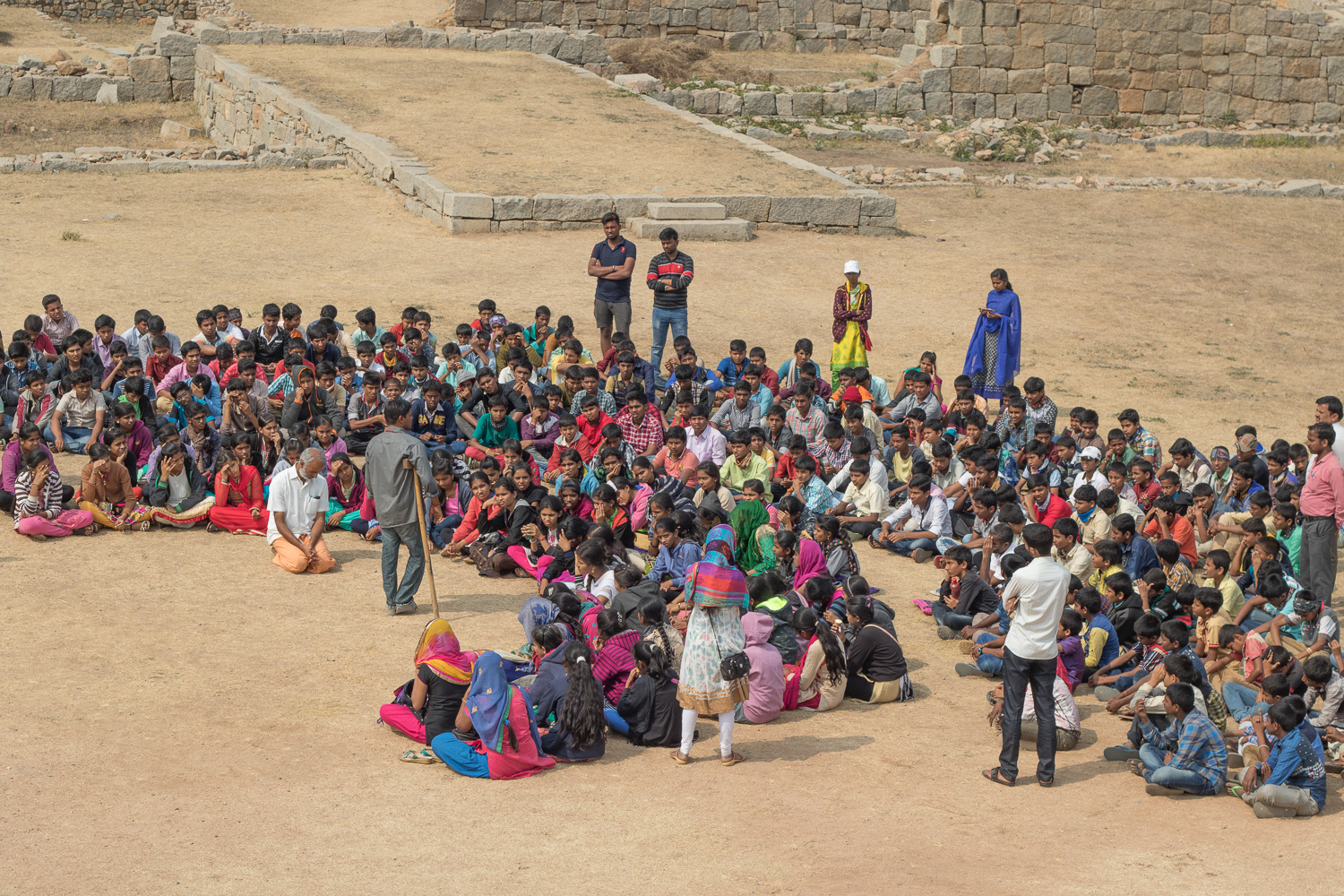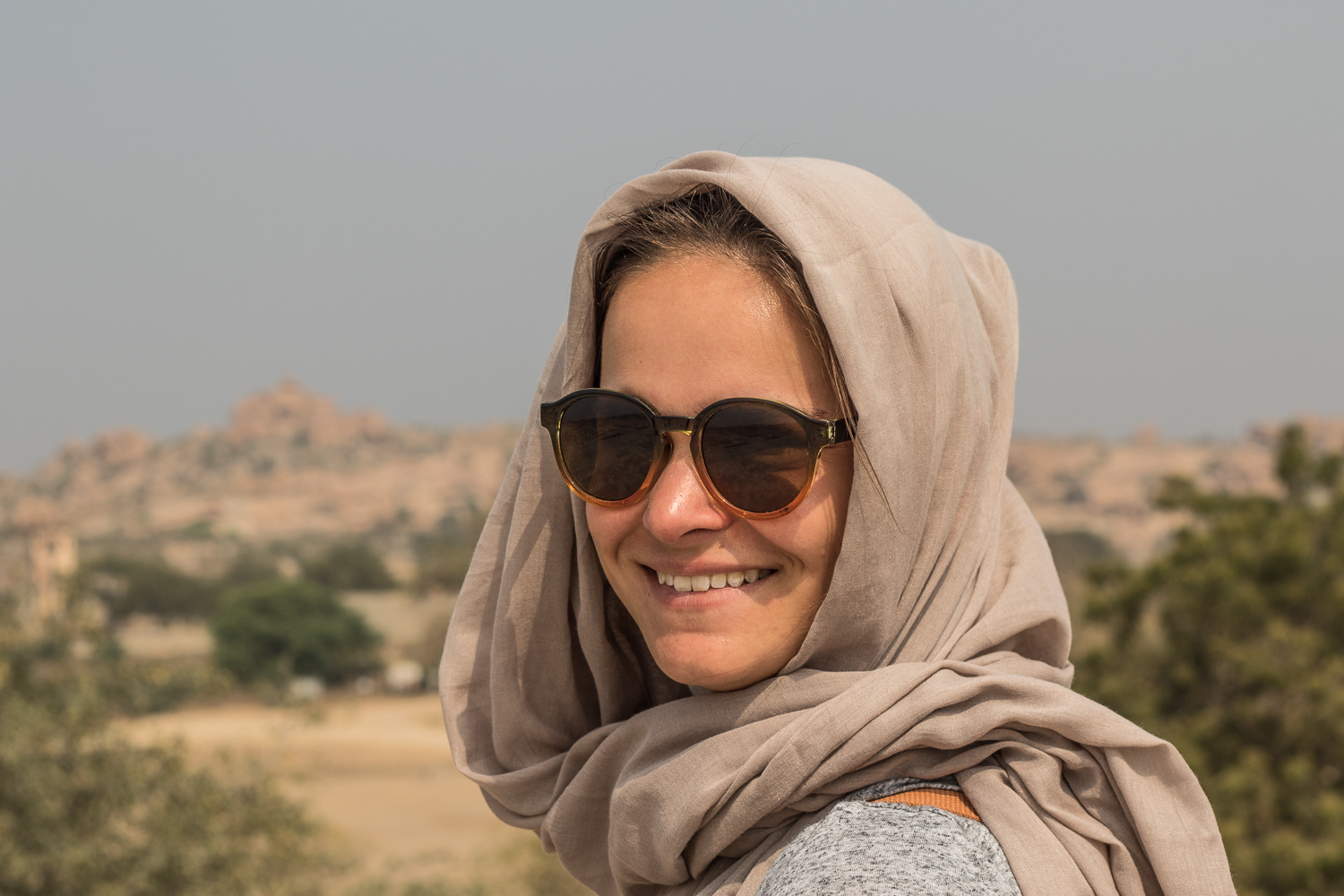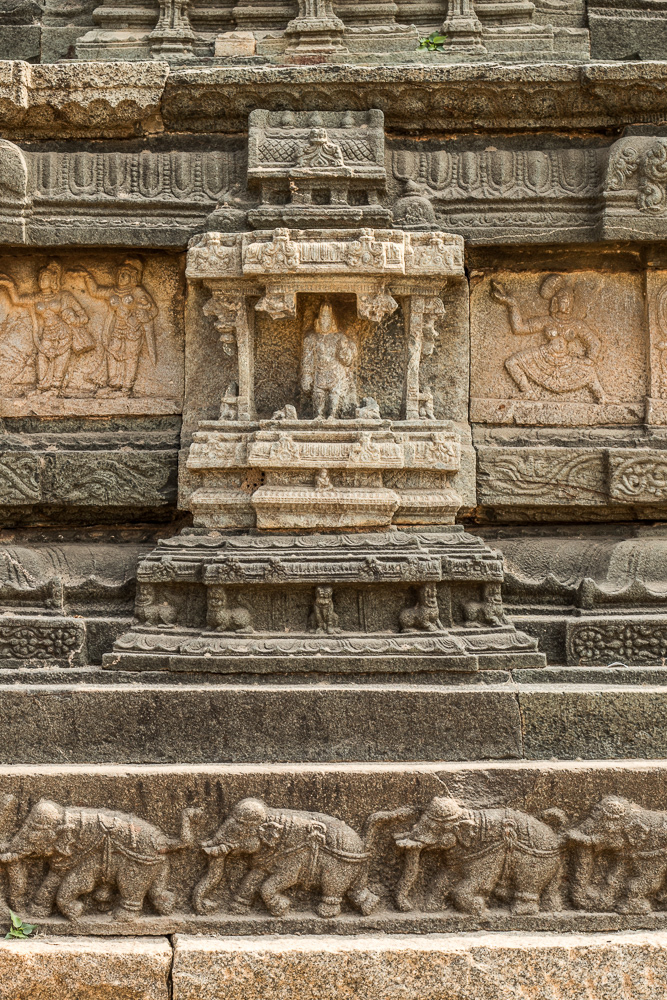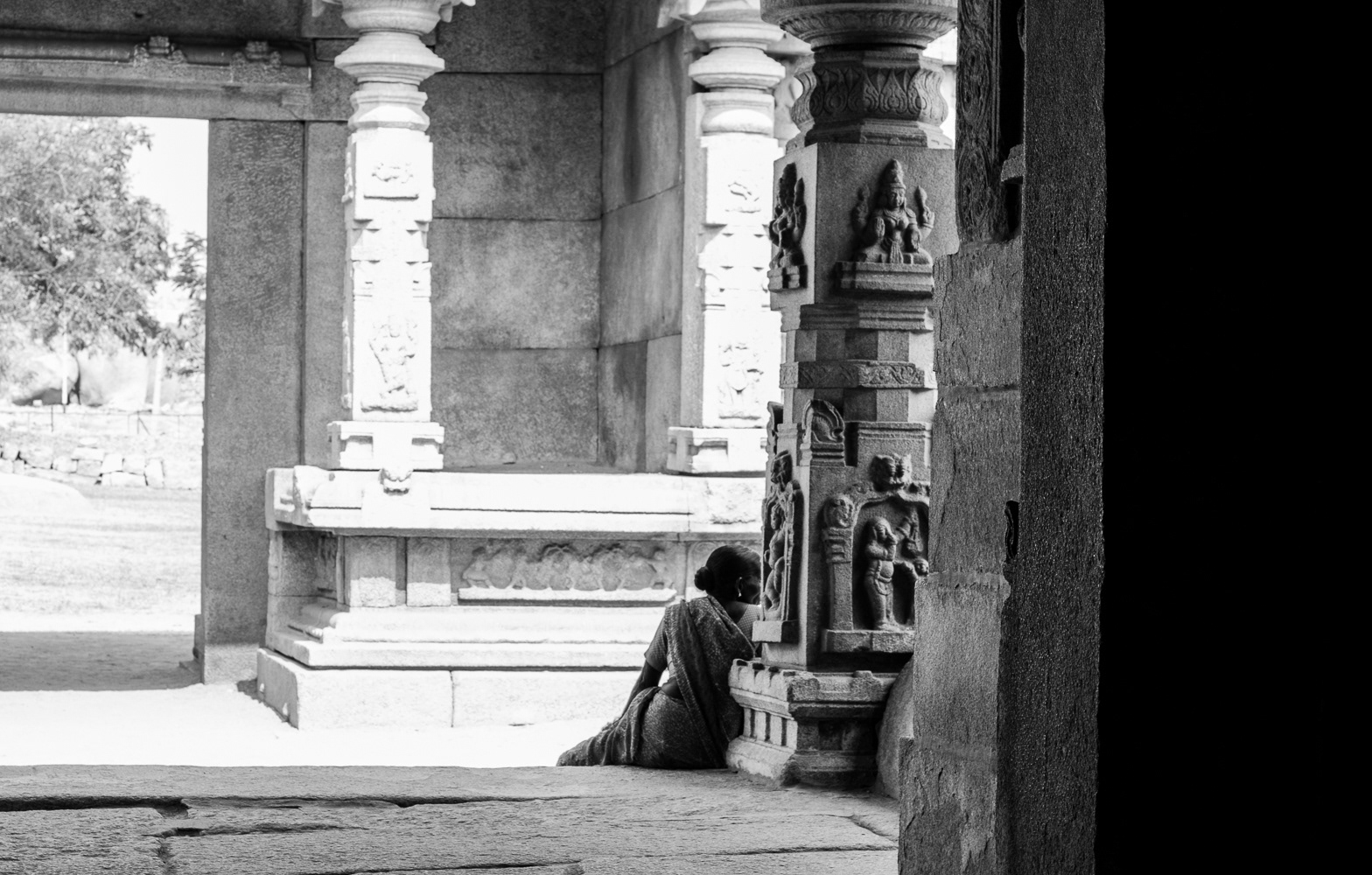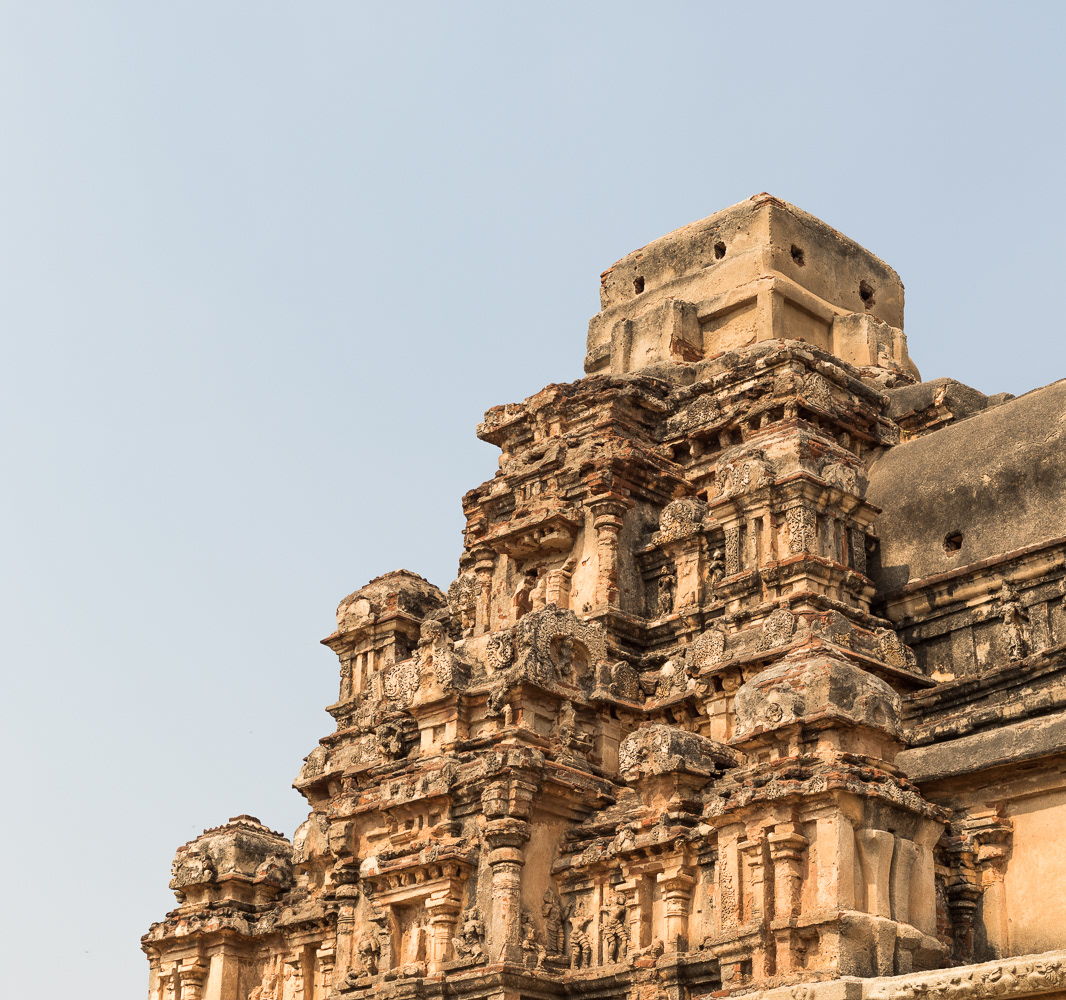 I took my time walking through all the Temples, taking shelter from the hot sun and marvelling over the detailed architecture. I liked to image what it may have been like hundreds of years ago when the city breathed life and temples doubled as dance floors, so they say...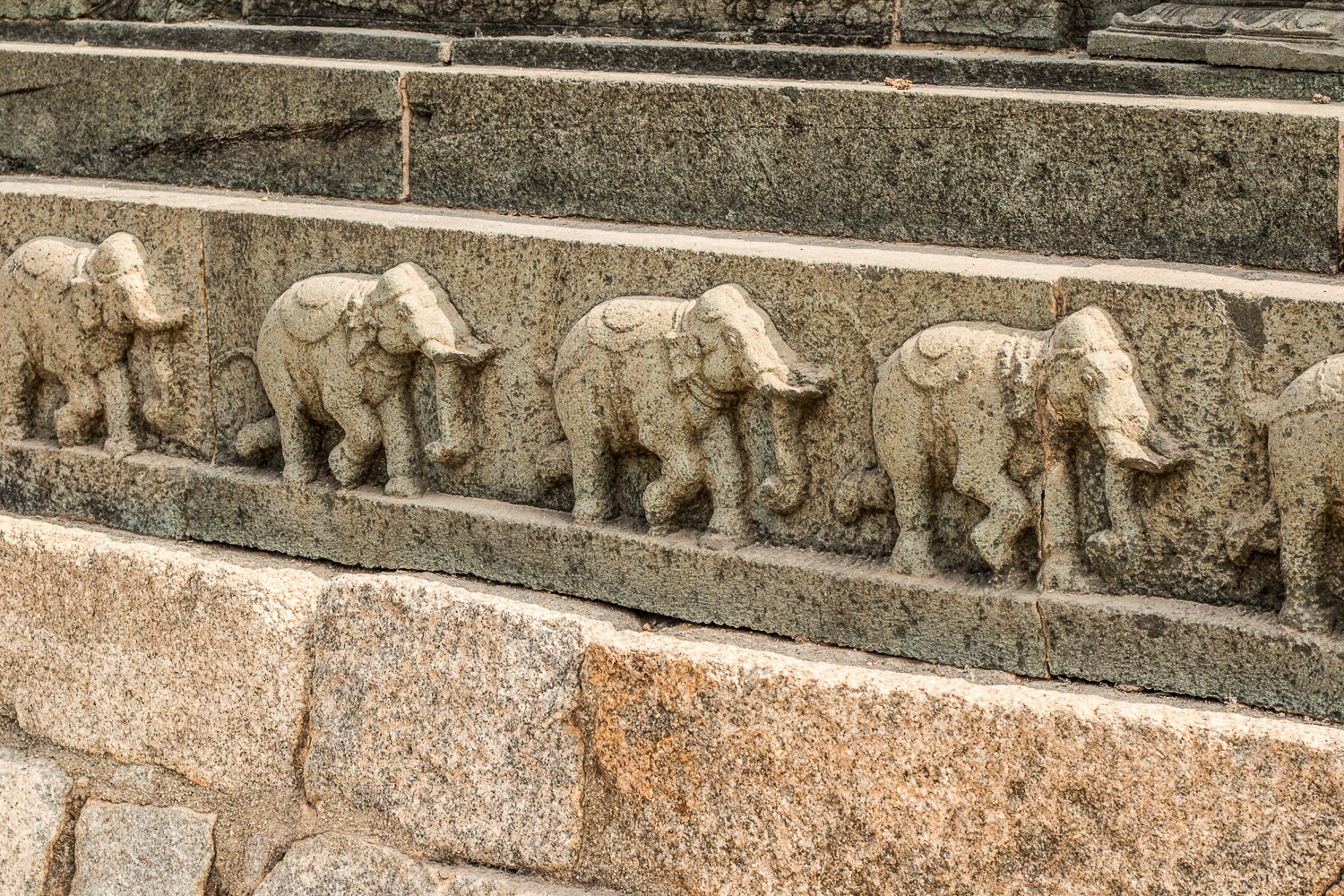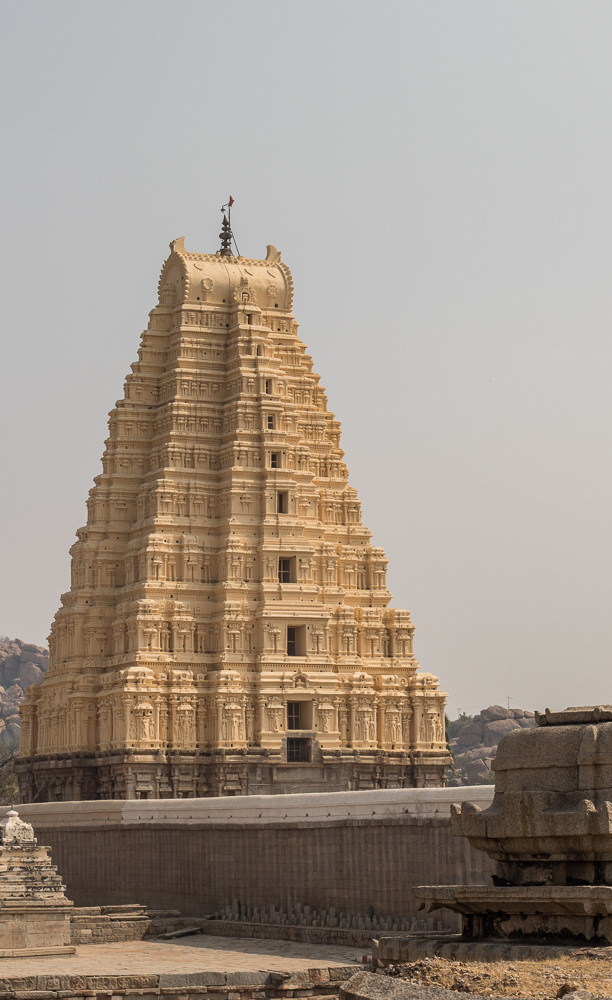 The ancient inland city is home to many ruined temples and monuments. They are the remains of the Hindu Vijayanagara Empire. It is an area that holds rich heritage from as far back as the late 14th Century. The area is still in transition, aboard the (tourist fuelled) boat of development in India. Recently, the ancient city of Hampi became a UNESCO World Heritage Site. The decision was made with preservation and protection in mind, however, the dynamic of the ancient city is going to change. This process is sure to bring both positive and negative outcomes for the local people of Hampi. More developed infrastructure and medical access, more displacement of people, more disruption to local businesses and more money. The first two are positive, the second two are negative and the third? Hard to tell, it is ambitious to imagine that the money invested in the area will find its way into all peoples pockets.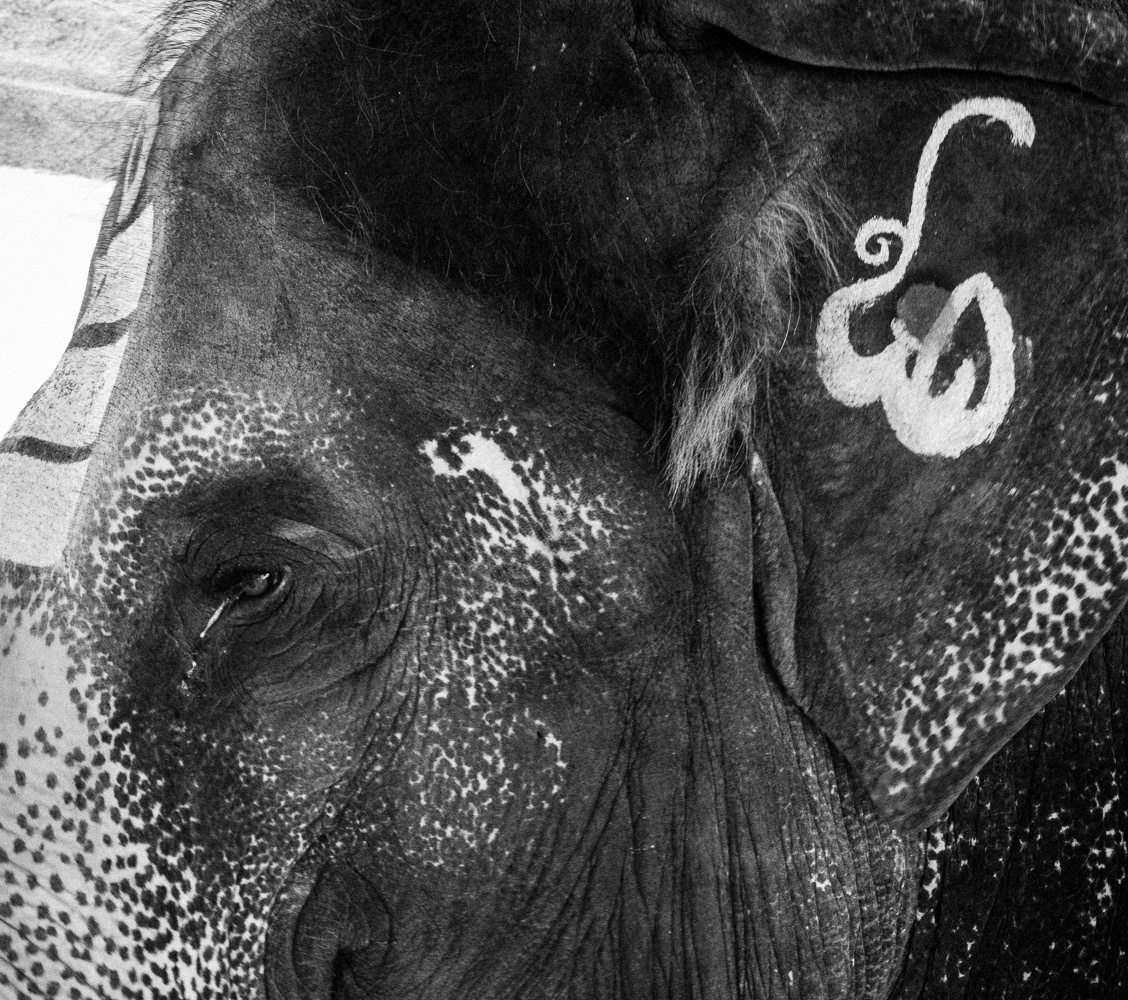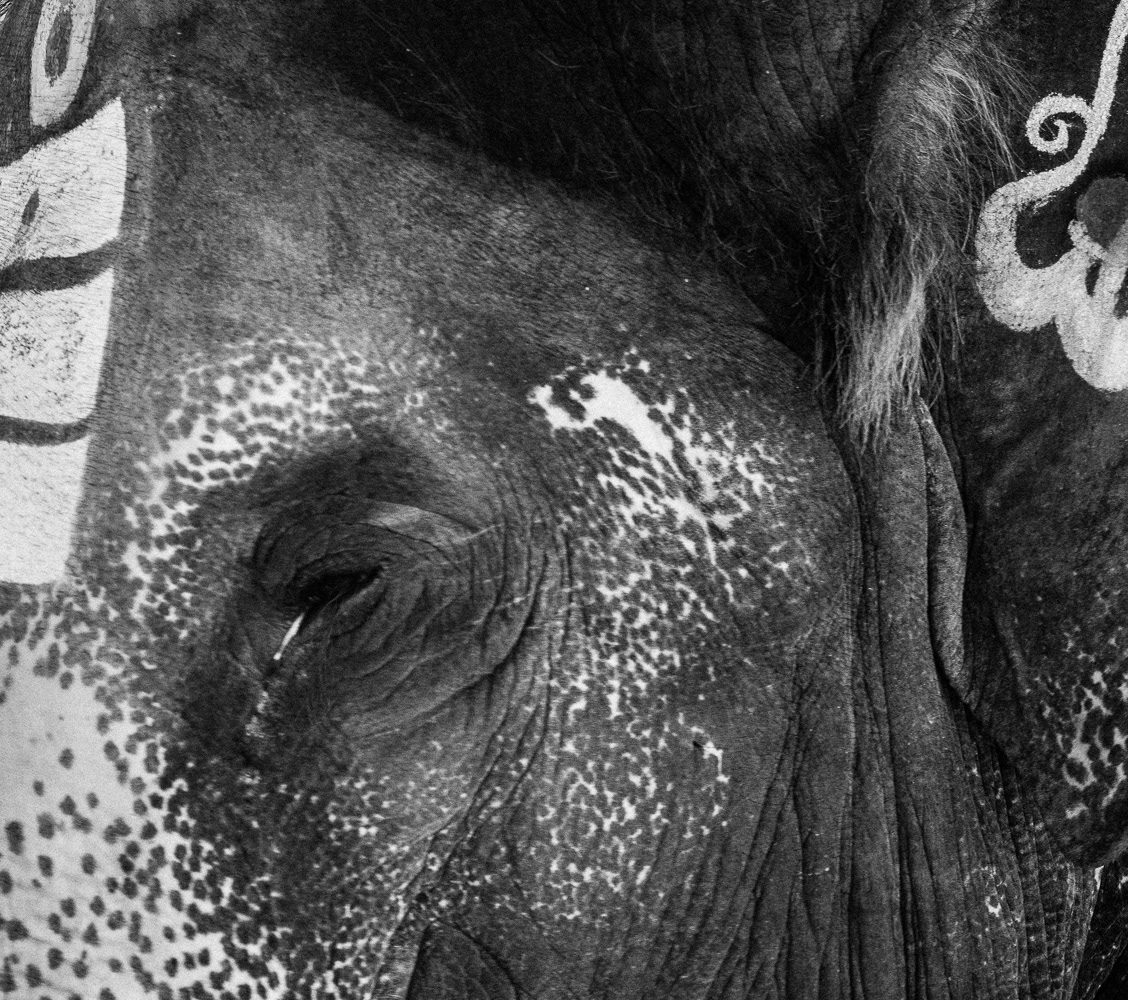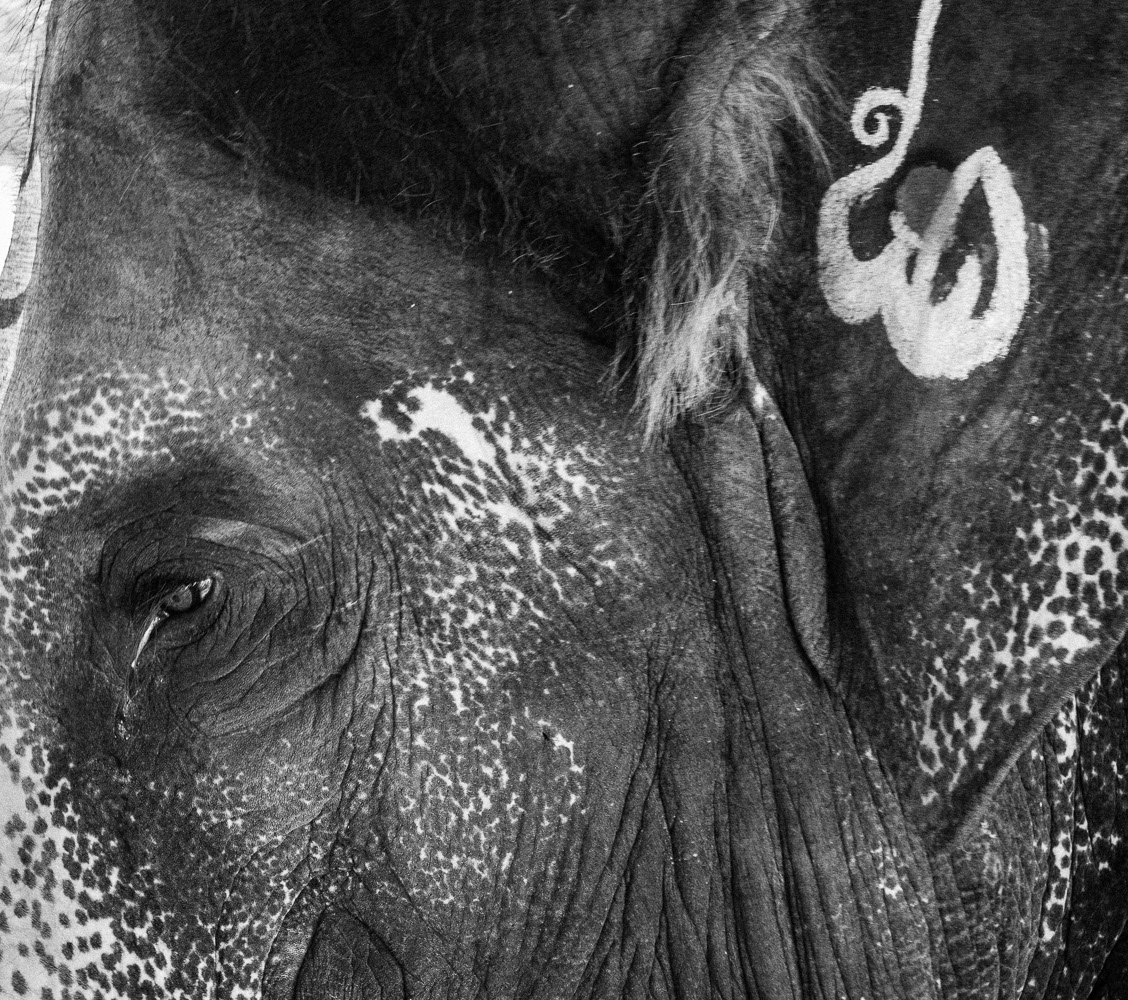 An elephant was held in the temple during the day. She took money and blessed visitors to the temple with her trunk, all day. We felt bad seeing such a majestic animal repeat simple and mundane chores. To us it looked like she was crying.
The Chai Boys.
Most mornings I ventured into the boulders with my camera and no direction. Without fail I would run into these young boys who sell chai (milk tea) to all those out enjoying what the environment has to offer. For most bouldering was the activity of choice, it's hugely popular and the area has become world renowned for it. If you can't tell from the photographs, these are the kind of salespeople that take advantage of their cute age and ability to get between 25 - 50 rupees ($1) out of your pocket and into theirs. I was always keen to participate in their bartering game. I must give credit where it is due, these boys delivered beautiful hot chai to you as early as 6:30am from the boulders. A hard service for any trendy café in the city to beat!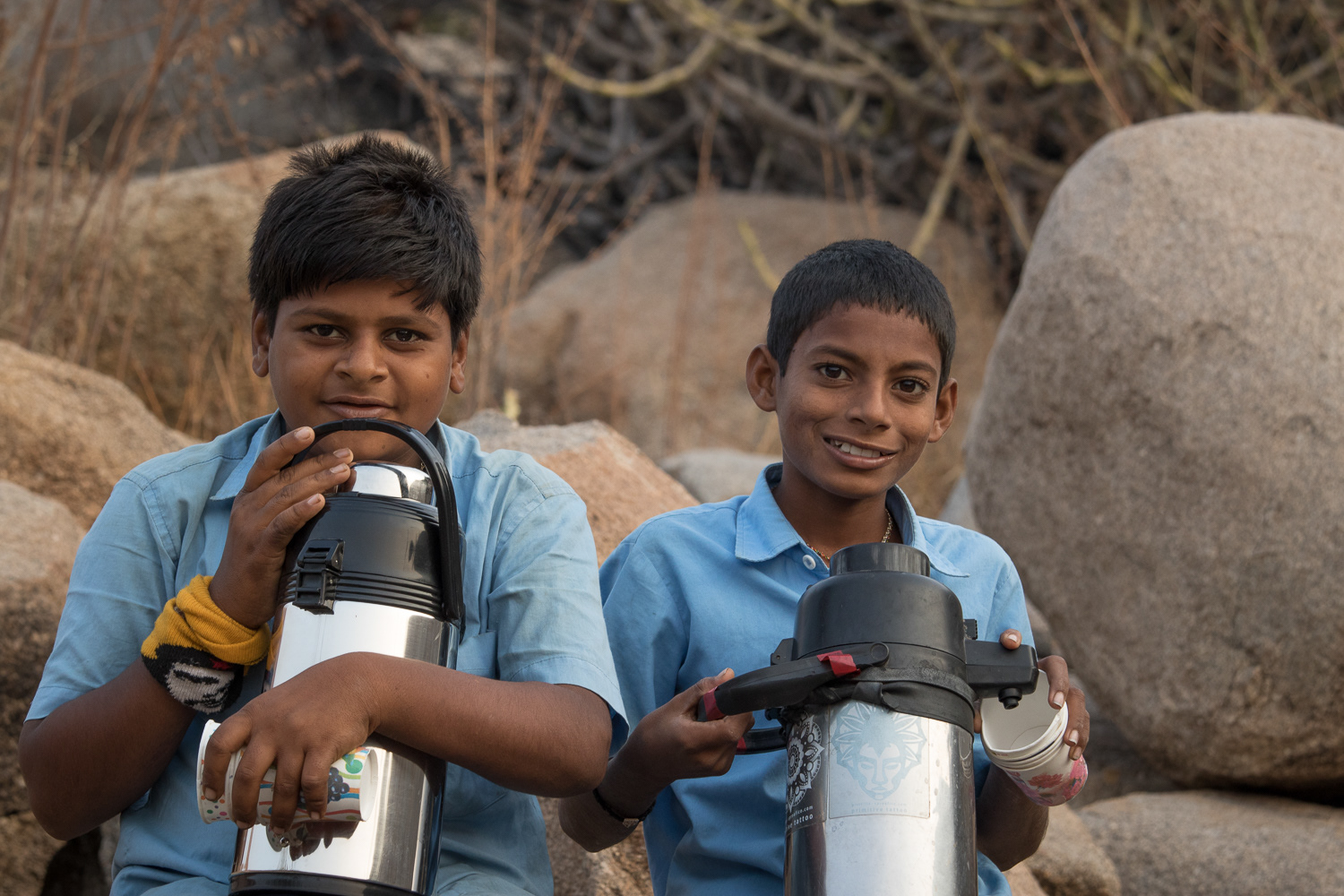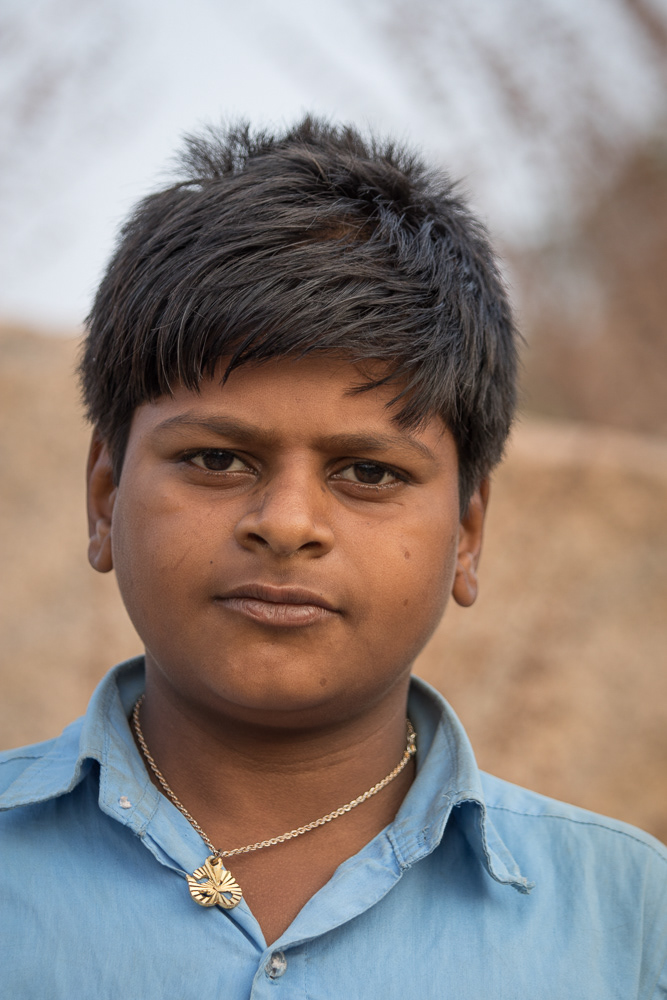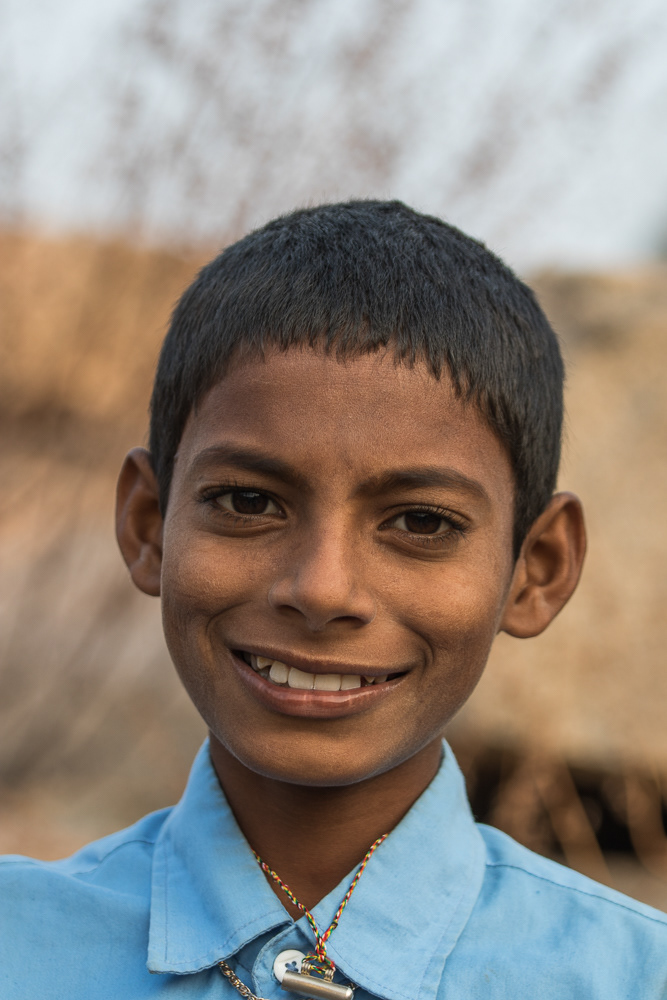 Of course that morning our chai time turned into a complete photoshoot.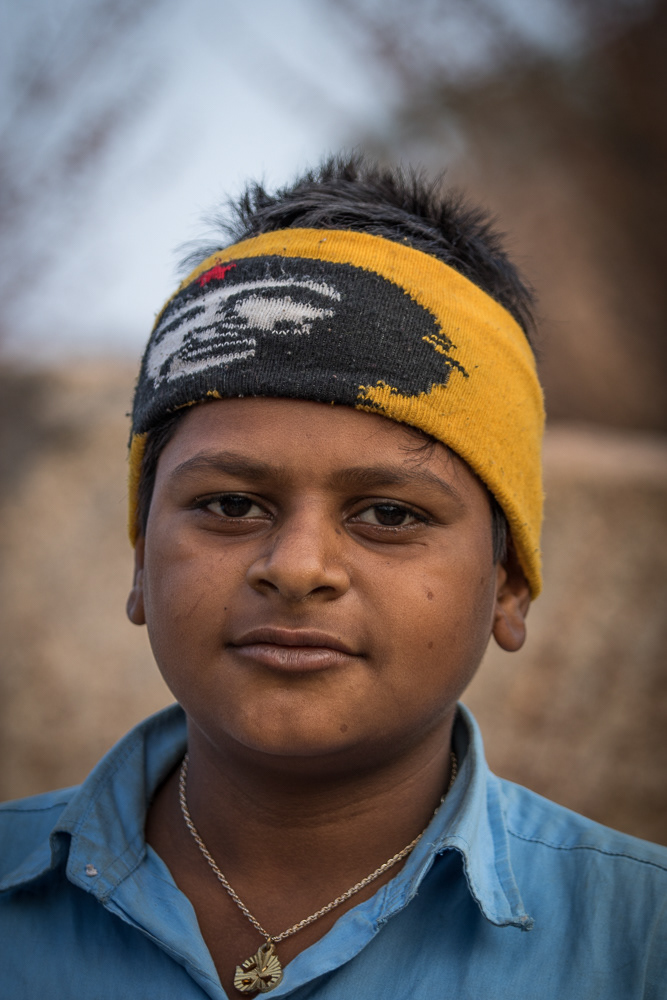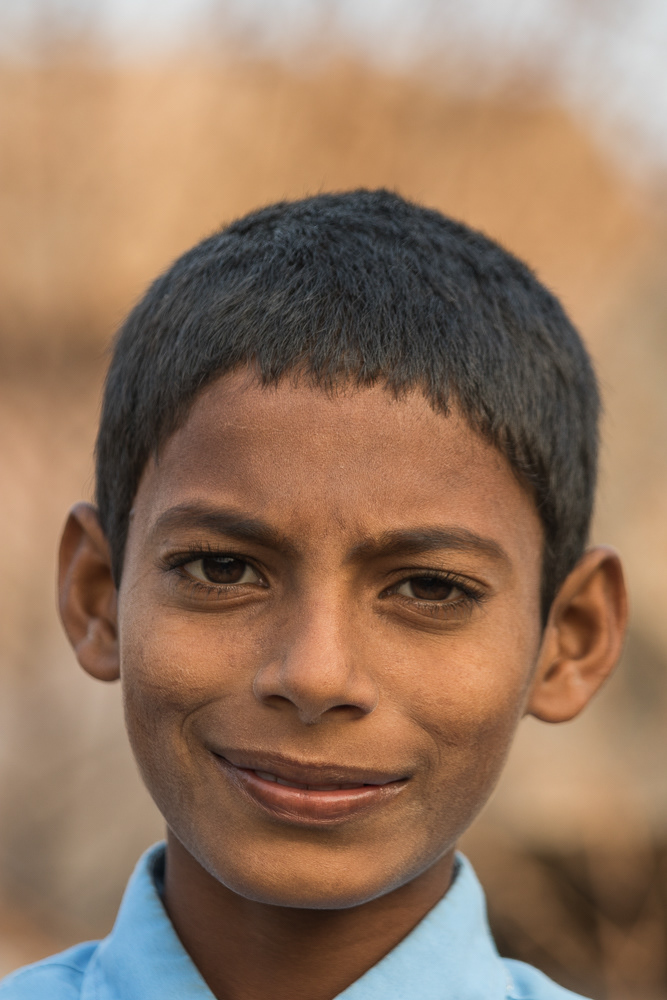 Behind the surface smiles there is more to these chai boys than meets the eye. Imagine spending your spare time as a child jumping over, under and through boulders selling chai to tourists. Making a buck to buy whatever it is children in Hampi buy, I think it's sweets or food mostly. These boys are grinding and hustling. Importantly they're learning life skills along the way, such as communication skills mostly and practising their English. 
 We would often wonder what the next progressive and entrepreneurial step is for chai children in India?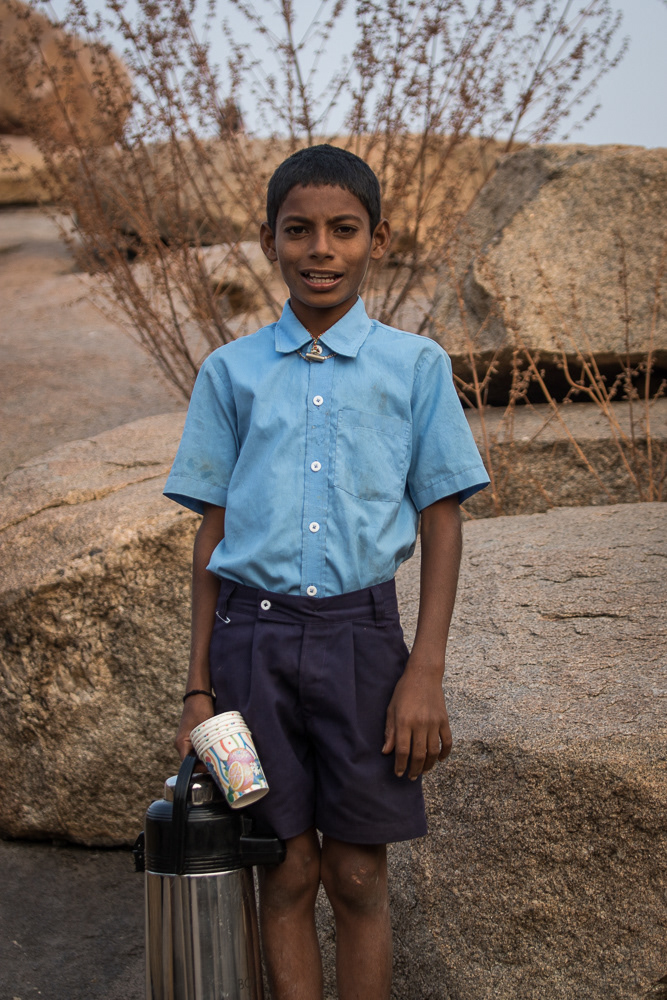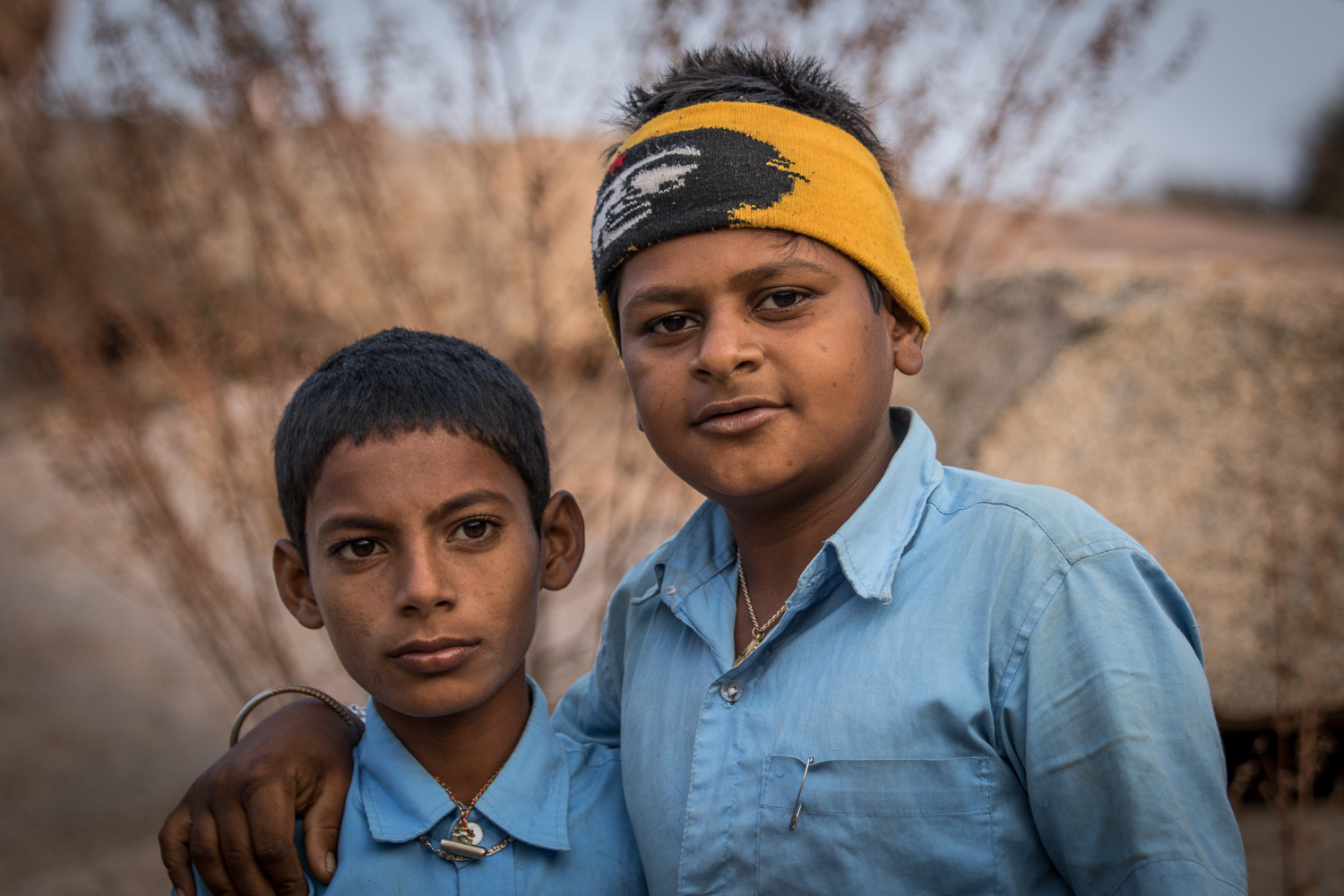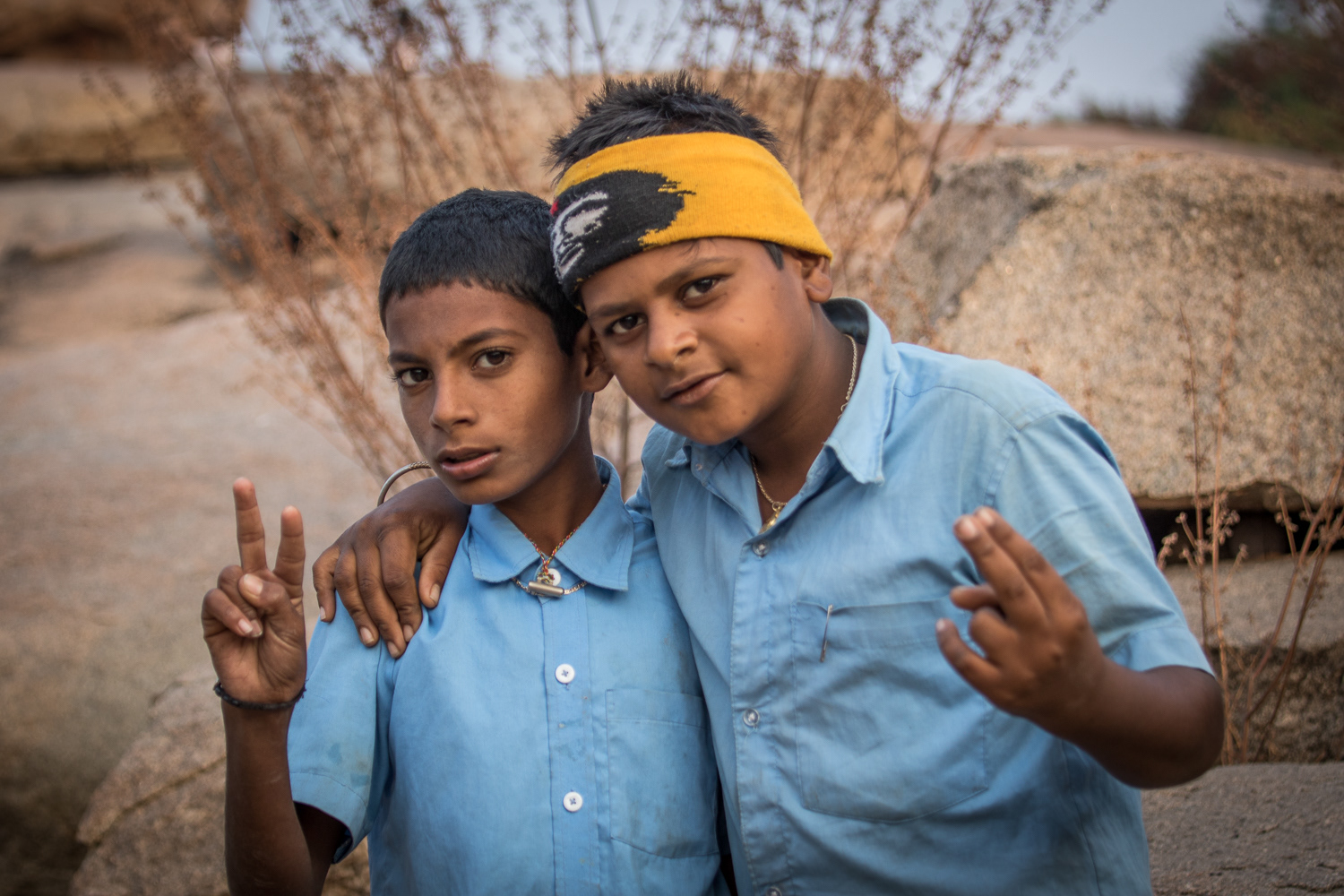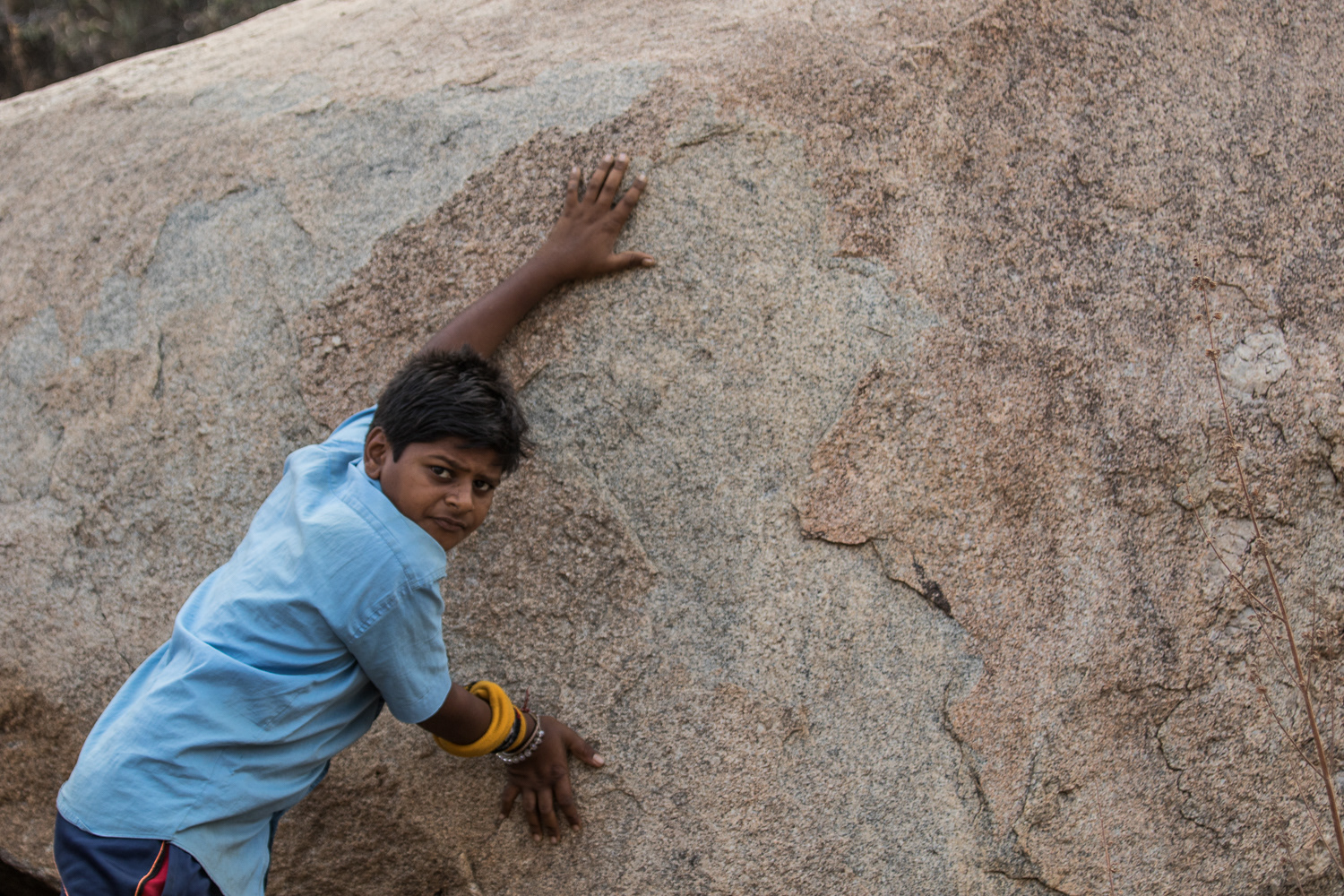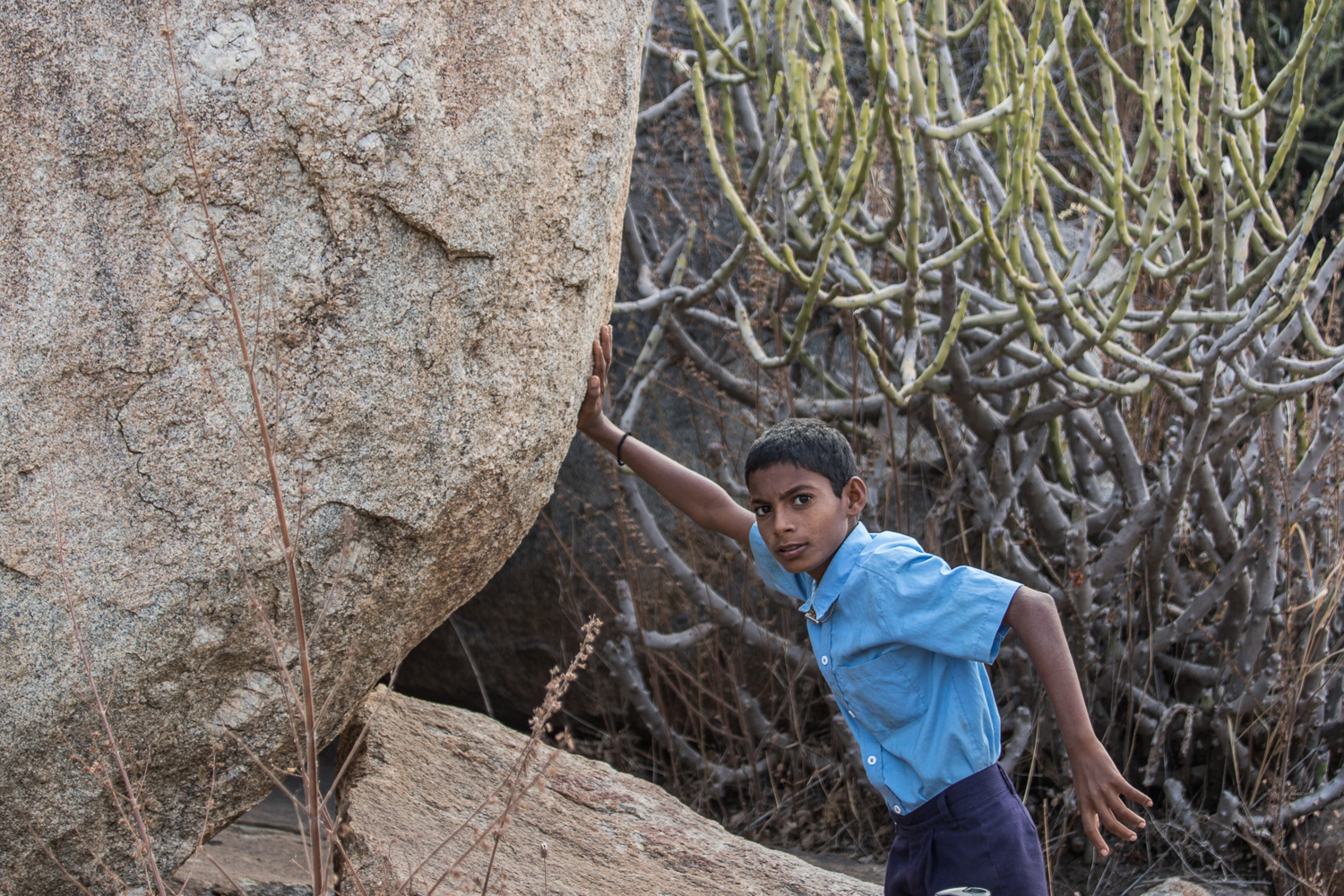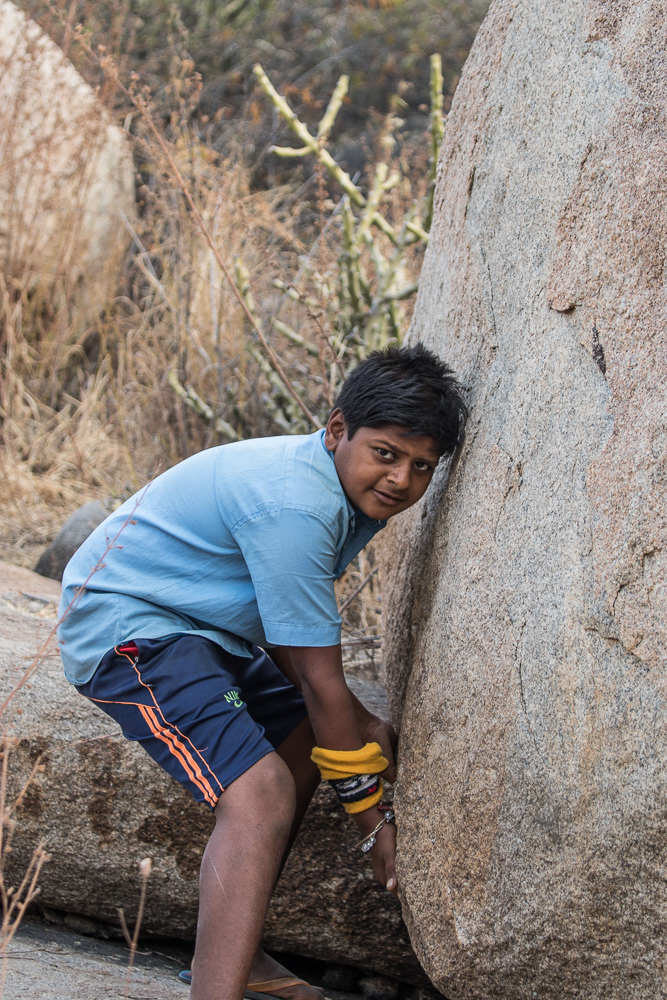 Movin' boulders. The morning workout...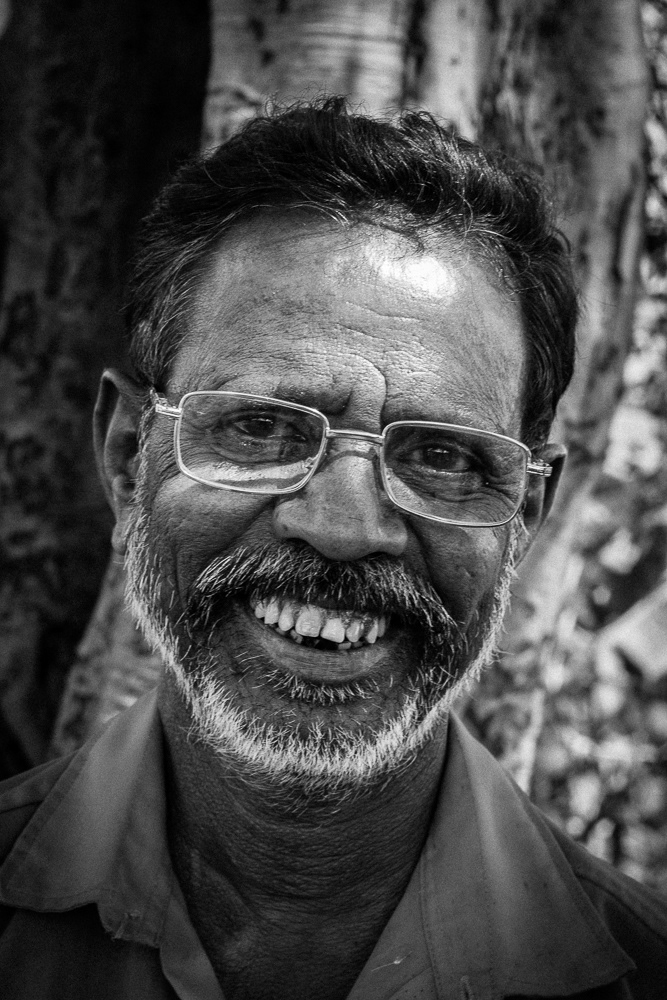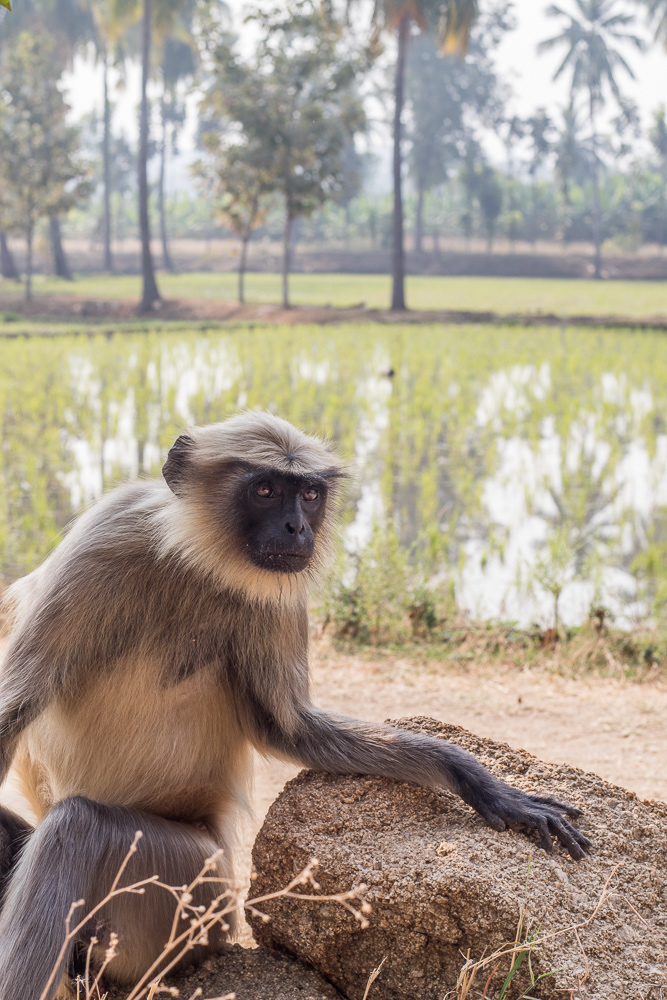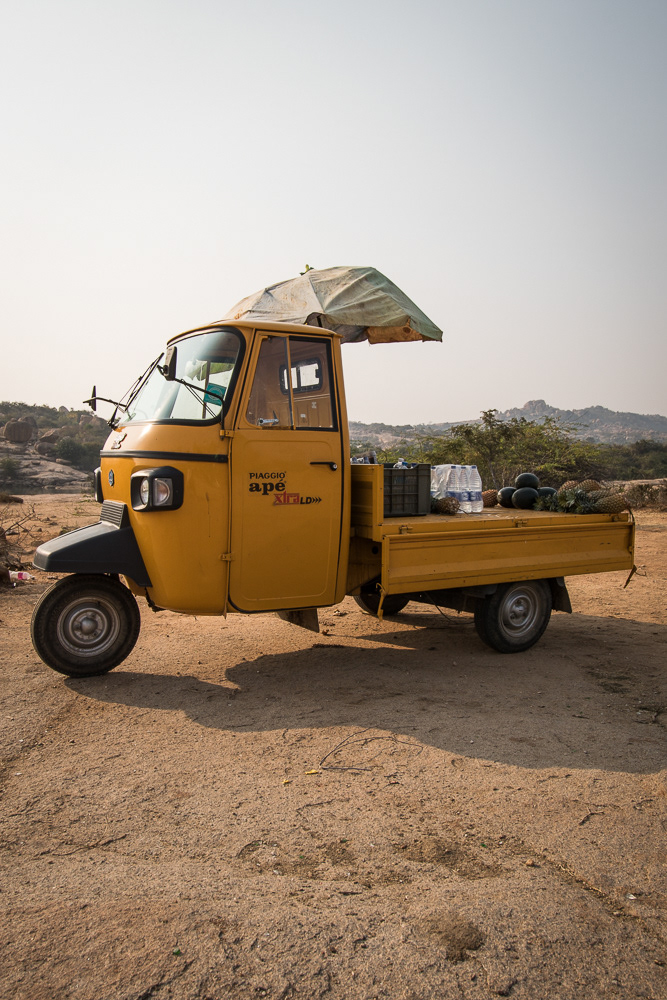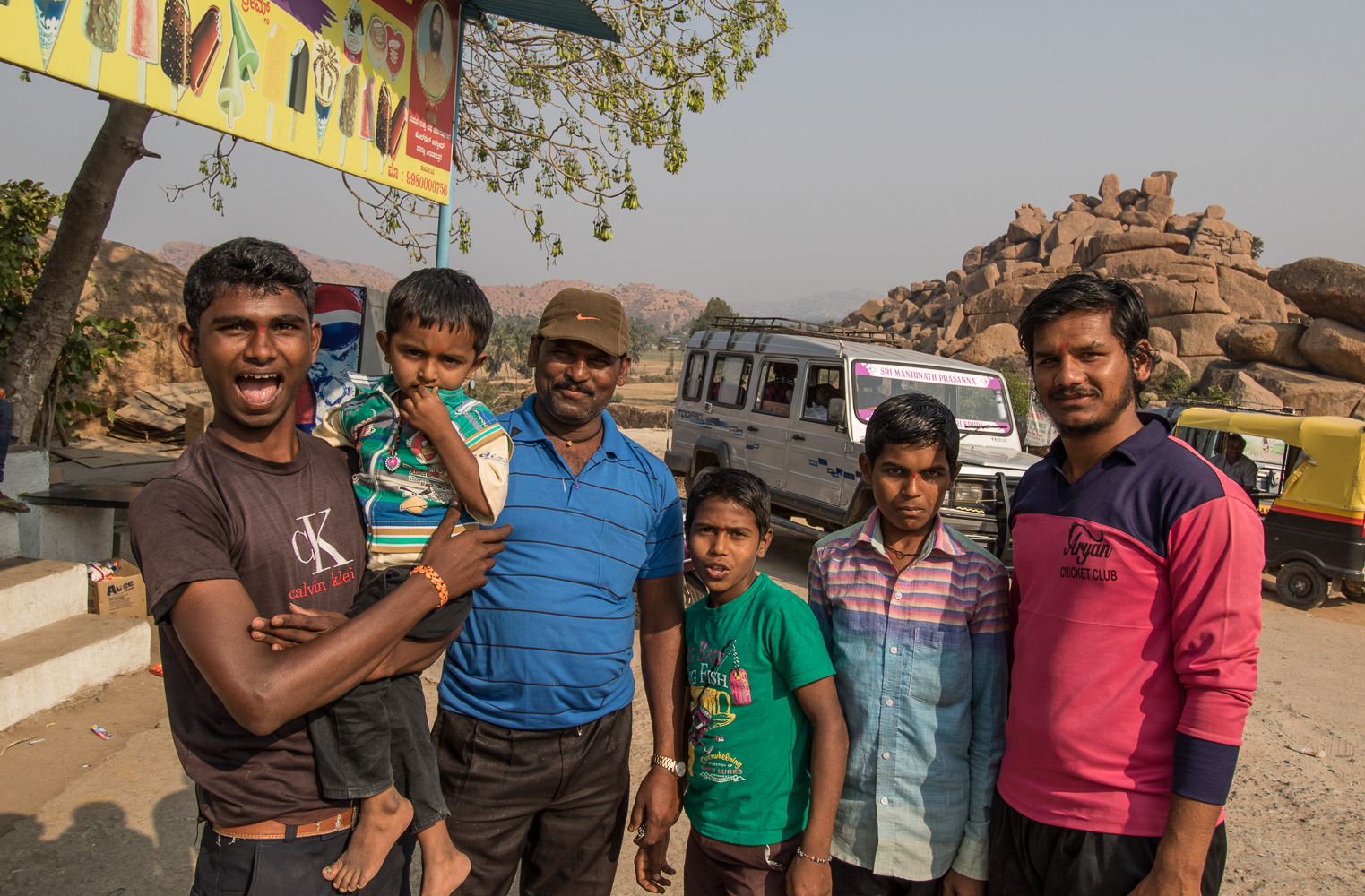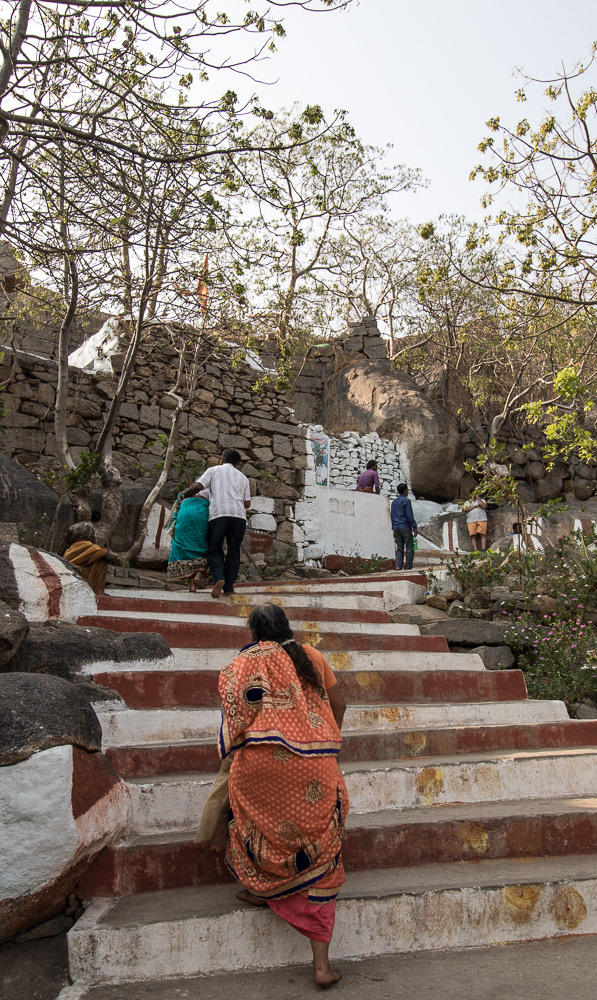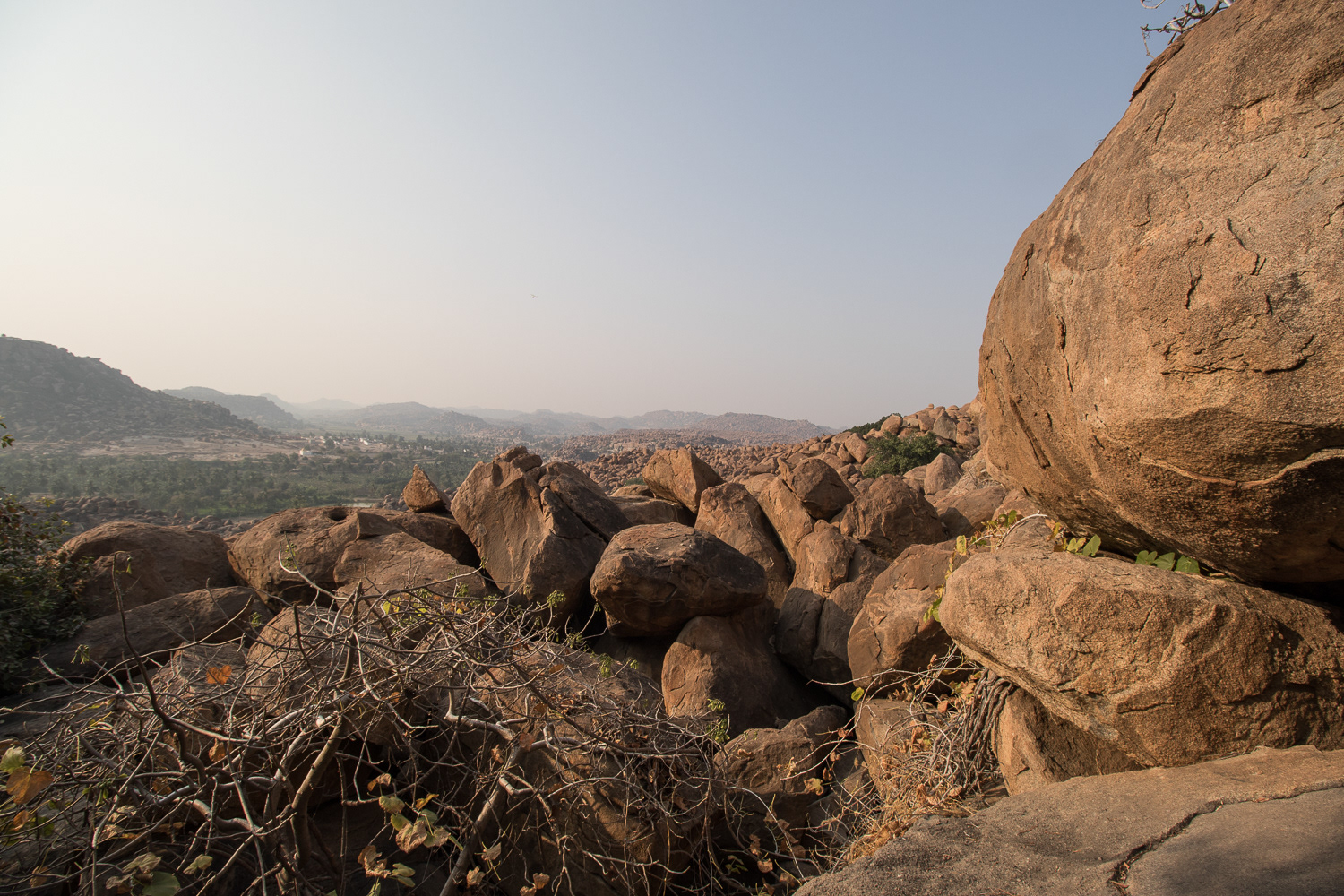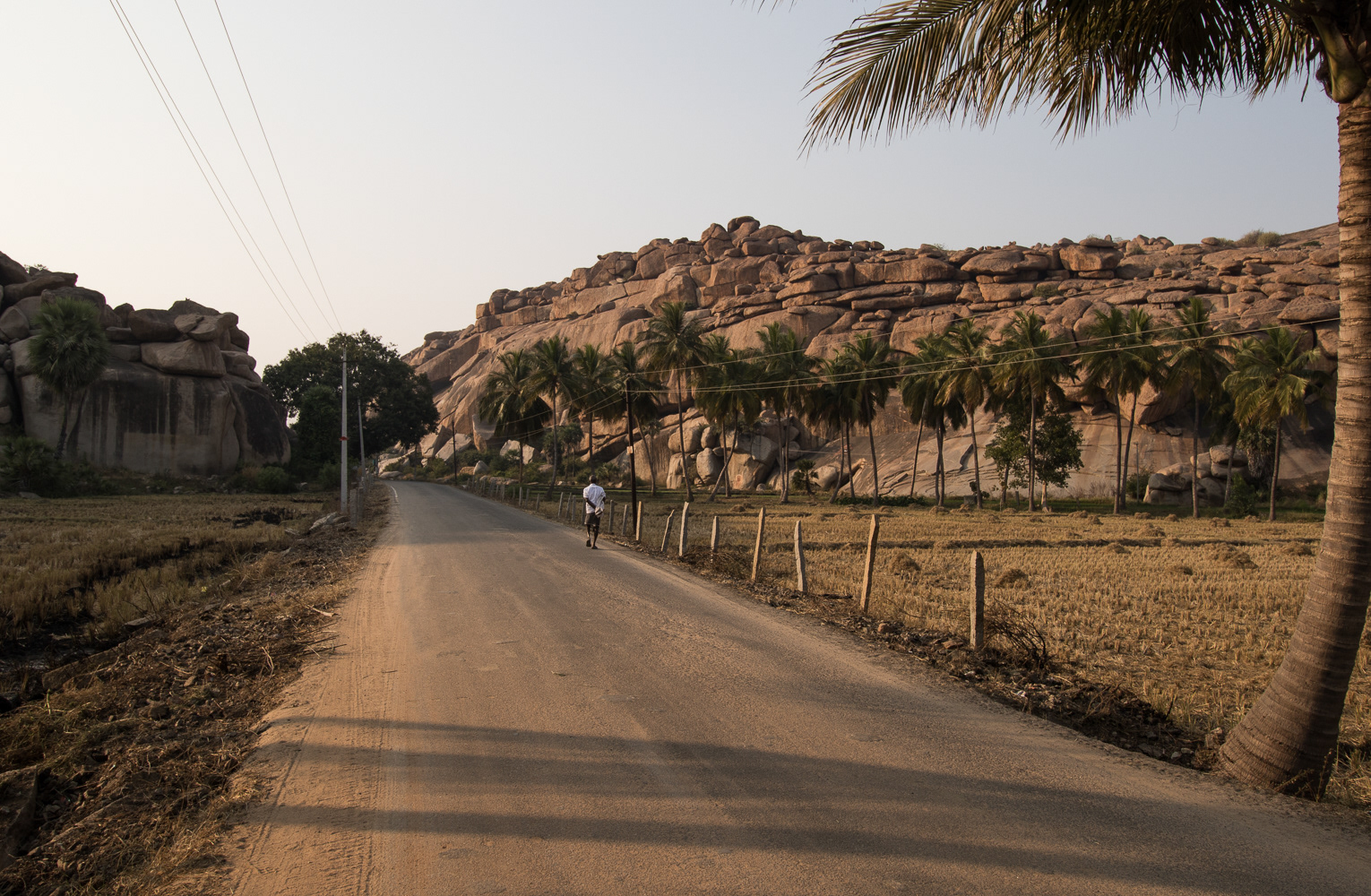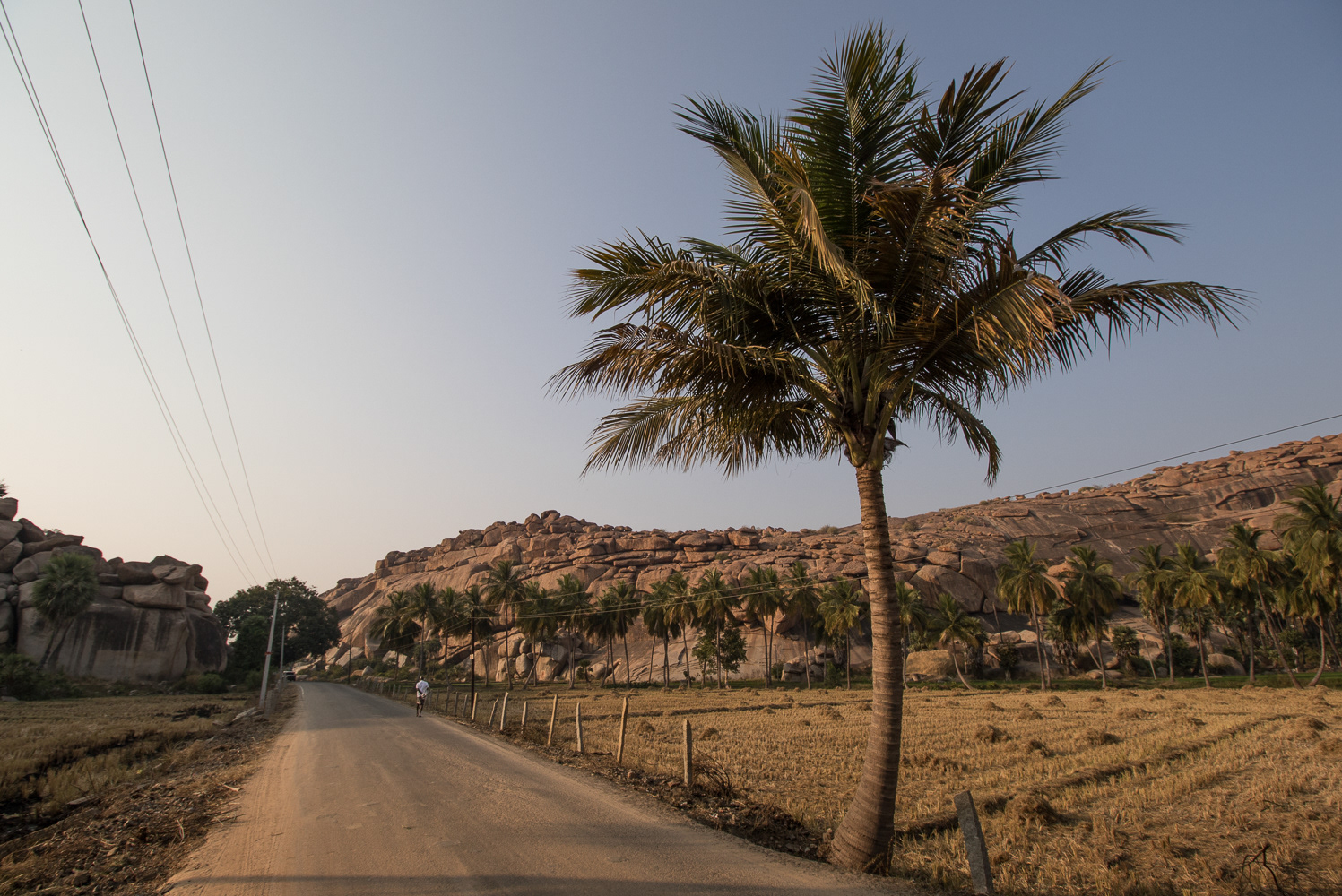 More Hampi locals, a sugar cane juicer, a friendly monkey, a mango farmer and his prized Royal Enfield, a portable watermelon restaurant, some dads and brothers entertaining themselves whilst the women went up to the temple, a lone man probably on his way home...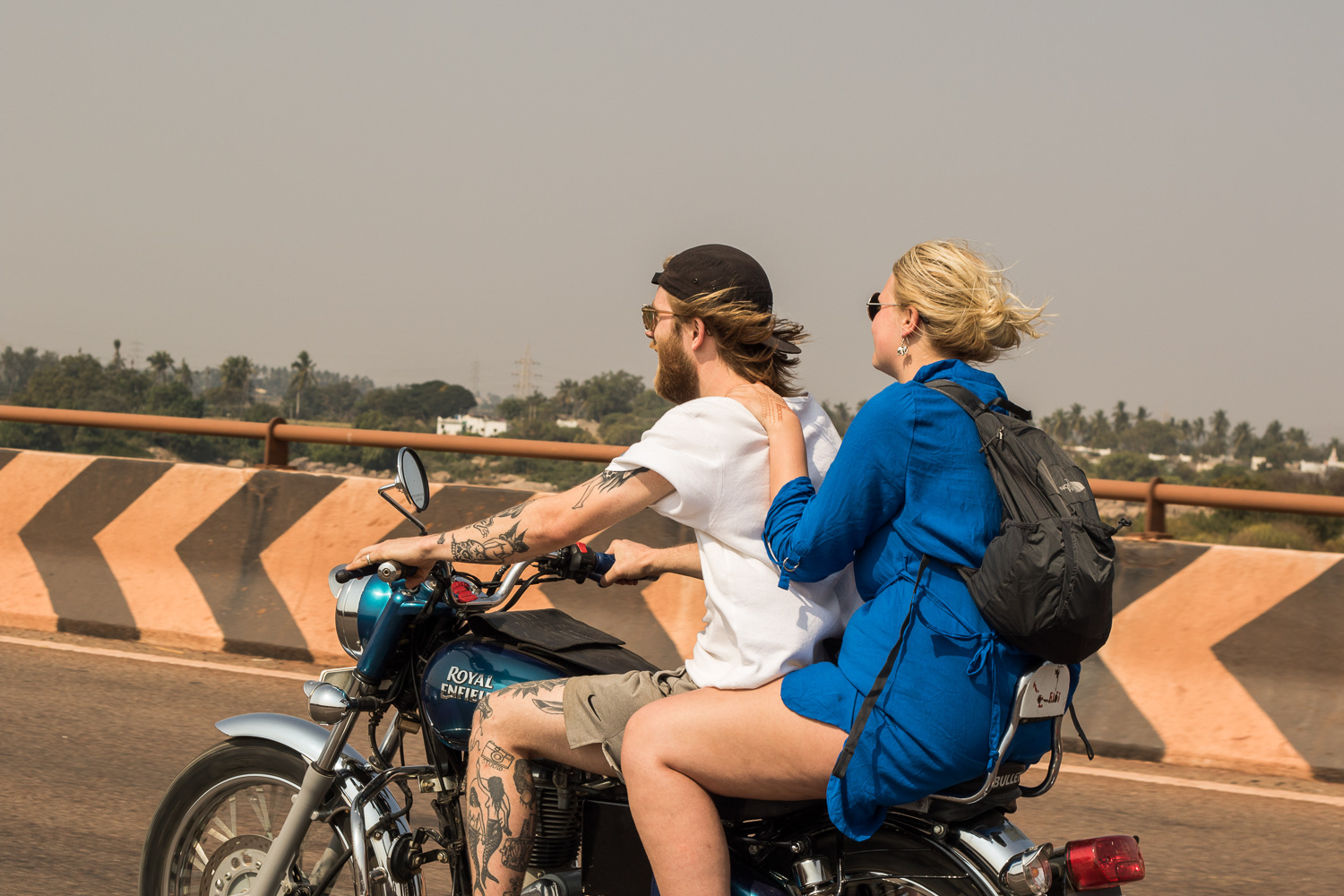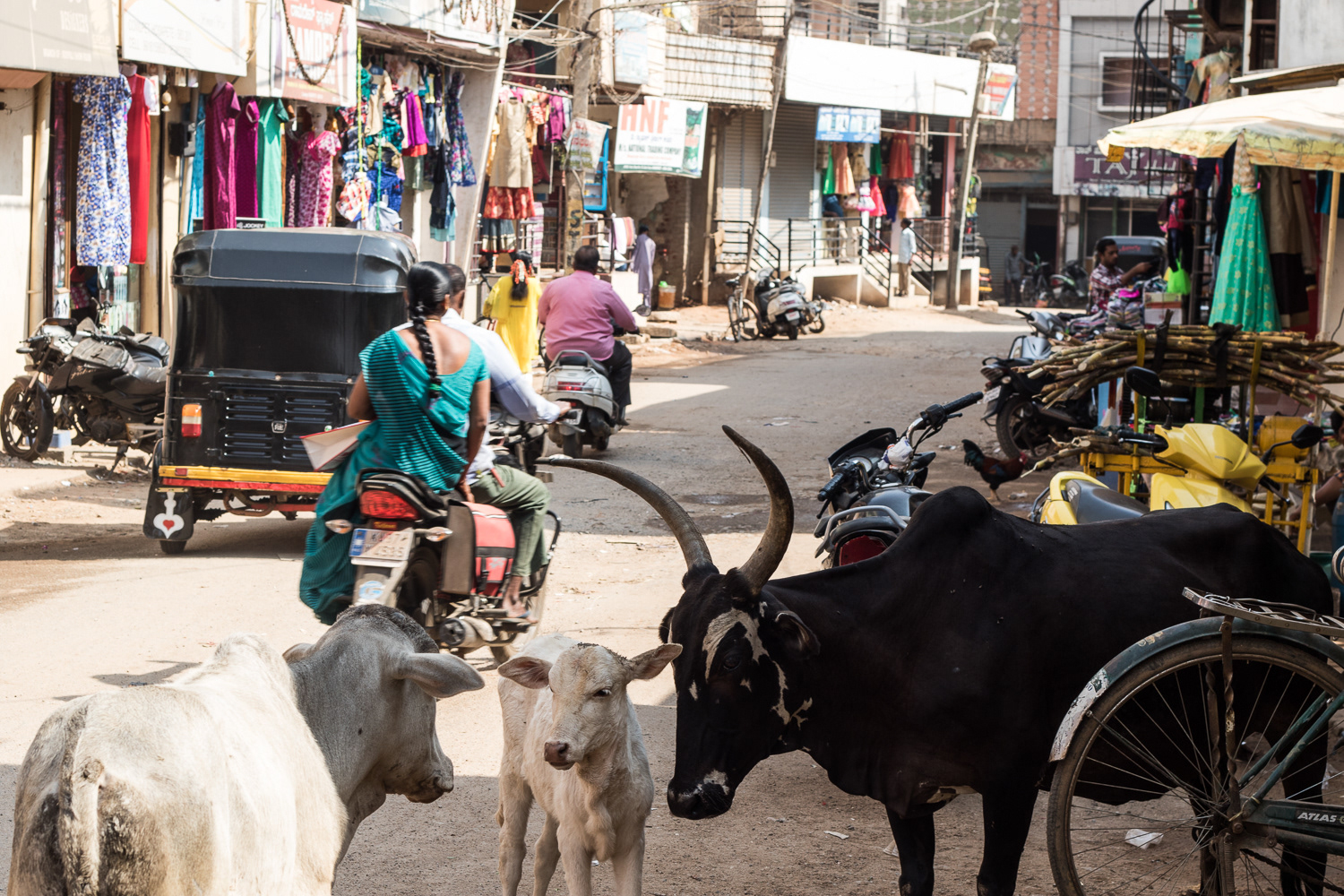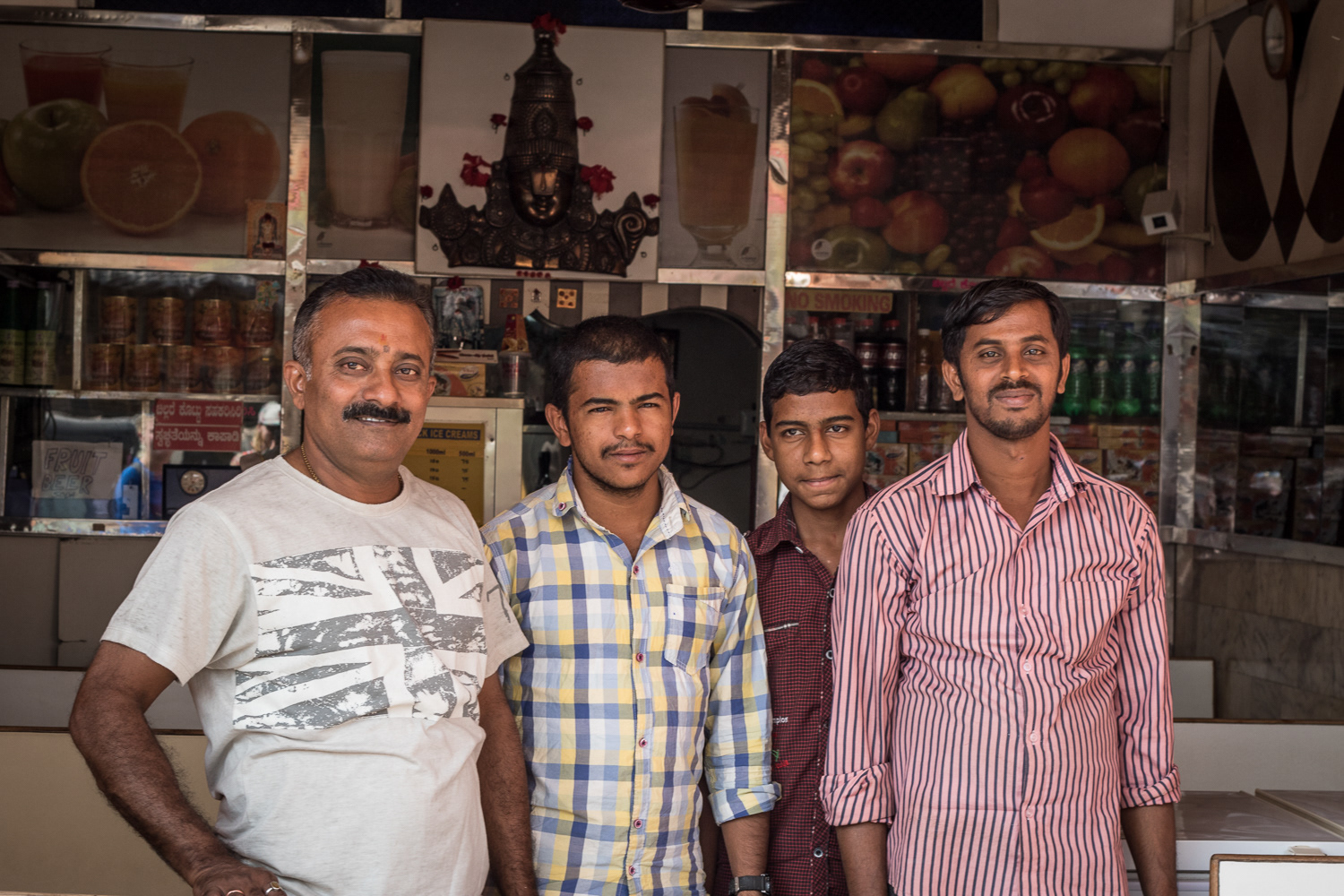 It is important to note that in Hosapete (a small city about 2 hours motorbike from Hampi) I had some of the most incredible ice cream of my life. For those brave enough to take the step into dairy (it's not that risky) while in India, the rewards can well outweigh the risks. Mango, lavender, butterscotch, coconut and lime ice cream with fresh fruit and nuts... Every cow in the city knew about this family's ice cream legacy.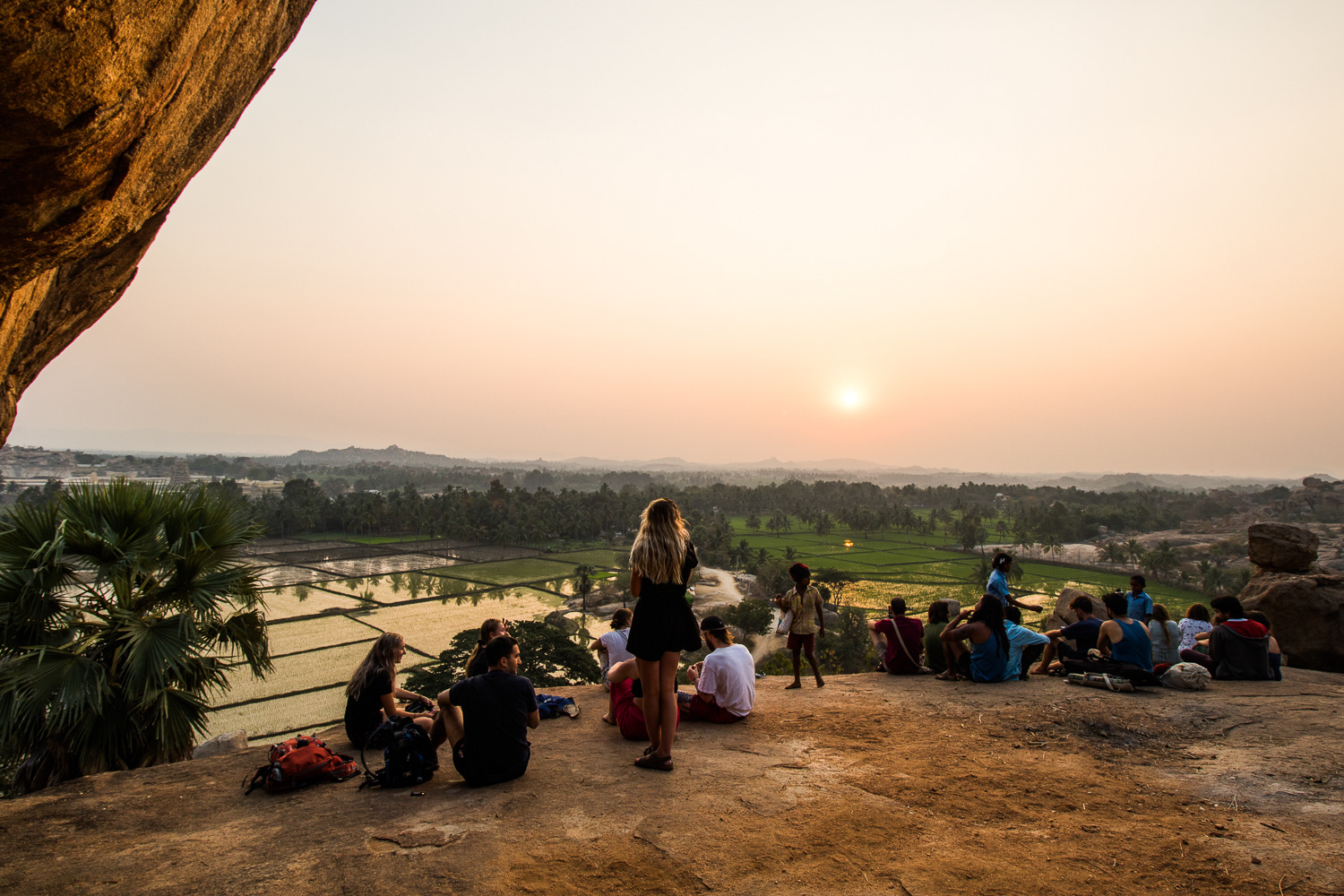 My last golden Hampi sunset, I'll be back soon.